Did you think Federer would skip the clay? I was quite frankly surprised to see Federer scheduled to play Madrid Masters.
I had kind of taken it for granted that Federer would sit out most (if not all) of the clay court season to prepare his body for the grass, meaning Wimbledon and the Olympics, but according to the organizers' official twitter feed, Federer is scheduled to play Madrid Masters.
Will it happen? We can't know for sure, but it sure would be interesting to see Federer back on the clay again. The fact of the matter is that he will need to get more matches under his belt to do well for his most important weeks of the year (on grass), even if it's the "wrong" surface to prepare on and the one he is least confident on. It's also a good test for how his body holds up to play a clay court tournament in May.
If Federer will play the French Open is probably dependant on how he feels after Madrid/Rome.
He won't join the Monte Carlo Masters which starts next week, but Nadal will. Below you have the calendar of the tournaments leading up to the French Open that starts on May 23rd.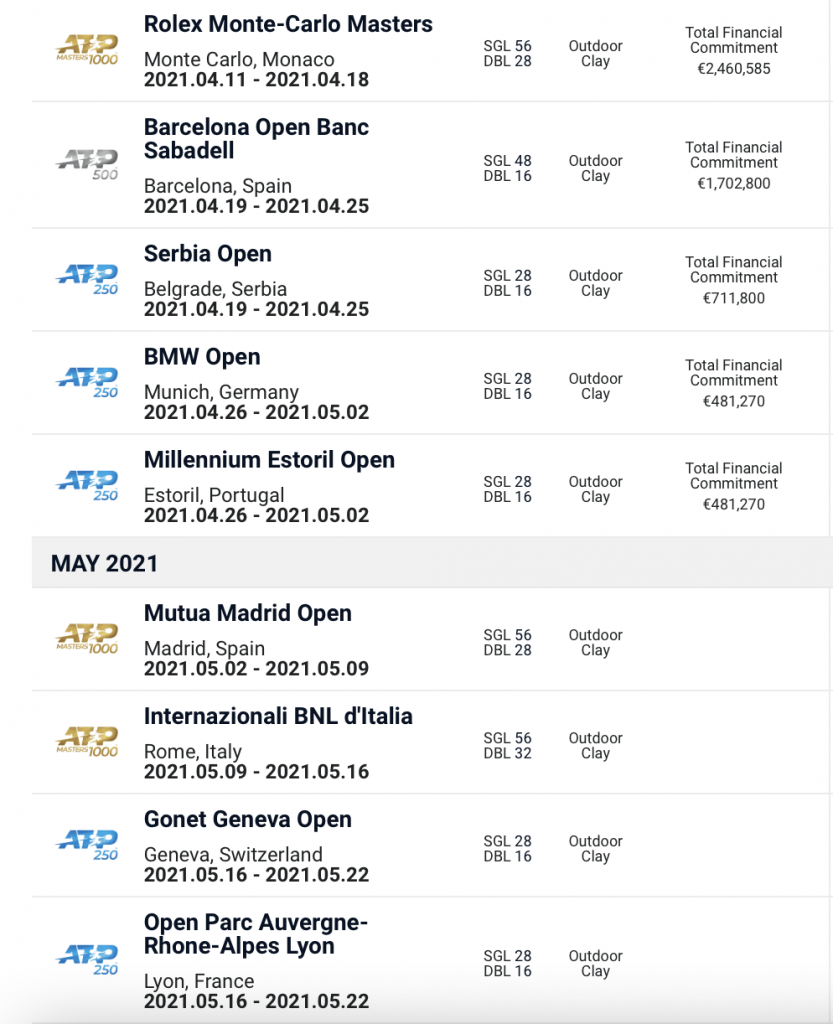 As always you can find the starting field and draws on the ATP official website.
Spring is Clay and Clay is Spring!
I always love this time of year, when winter turns to spring and hard courts (and indoors) turn to clay courts. There is something special about this time of year in general and on the tennis court. Will Nadal dominate another clay court season or will we see a new name on the clay court throne? Keen to hear your thoughts on that.
What do you think about the clay court season? Is it a surface you play on regularly, occasionally or pretty much never?
And what do you think of Roger's chances and scheduling?