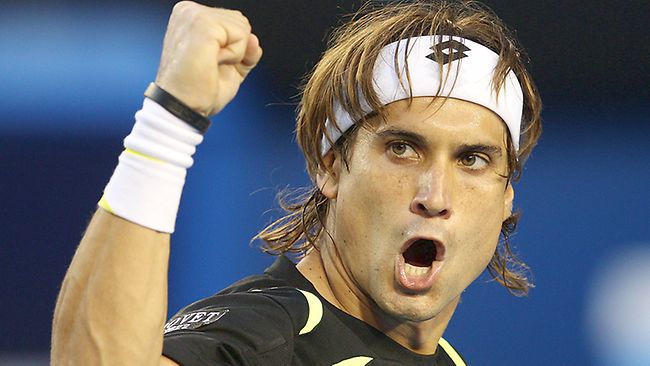 Barcelona. The tennis world moves on. Fognini beats Nadal after a spellbinding performance, then loses miserably to Andujar. Hothead Klizan is playing his best tennis in a while and will pose a threat to last year's winner Nishikori. Or will he? Tennis is "on the daily".
Time jump. Cilic wins US Open in 2014. Has a hard time winning a match in 2015. Injuries sure, but I don't think I would be too harsh in calling him a likely "one slam wonder". Del Potro won US Open 2009, looked to be a contender for more, but the wrist got the better of him. Are those pro staff classics really that good (stiff racquets)?
Djokovic is the unbeatable wall in 2015. Has lost two matches. Doesn't seem to make any mistakes. But when we travel to Roland Garros…he can get tight. He wants the title so badly and when you want something so badly. Things can get messy. His head can get in the way. Nadal can get in the way. Hey, even Federer can get in the way.
Nothing is certain in the tennis world it seems. Well, nothing except that Ferrer will work hard on the tennis court and keep on winning matches and titles in the background. The guy's not flashy. His serve is so and so, his backhand is mostly defensive, he can put significant top spin on his forehand, but it's not Nadal's banana whip, despite that he runs, runs, works hard and wins. And at this rate he'll soon be back in top 5. Where he deserves to be. If not only for his amazing consistency.
So look at Ferrer, take confidence in that he will leave everything on the court, get inspired and do the same.