Fabio Fognini won the Monte Carlo Masters in 2019 after some spell-binding and aggressive play in difficult conditions. His top achievement was beating Rafa Nadal in straight sets in the semi-finals. Here are five things we can learn from Fabio Fognini.
Fabio Fognini has long belonged to the group of players that we know are incredibly talented, but often fail to bring the top level for extended periods of time. But in Monte Carlo he showed that he could string it together for a whole week and that you can beat Rafael Nadal on a clay court. Well, he has shown us that before together with Djokovic and Thiem, but the slow conditions of Monte Carlo are as close to Rafael Nadal's home turf as it gets.
What happened in Monte Carlo for Fabio Fognini to finally be able to realize his true potential? Well, it is not only what happened there, but also what has happened over a period of time before that.
Here are Five Things We Can Learn from Fabio Fognini: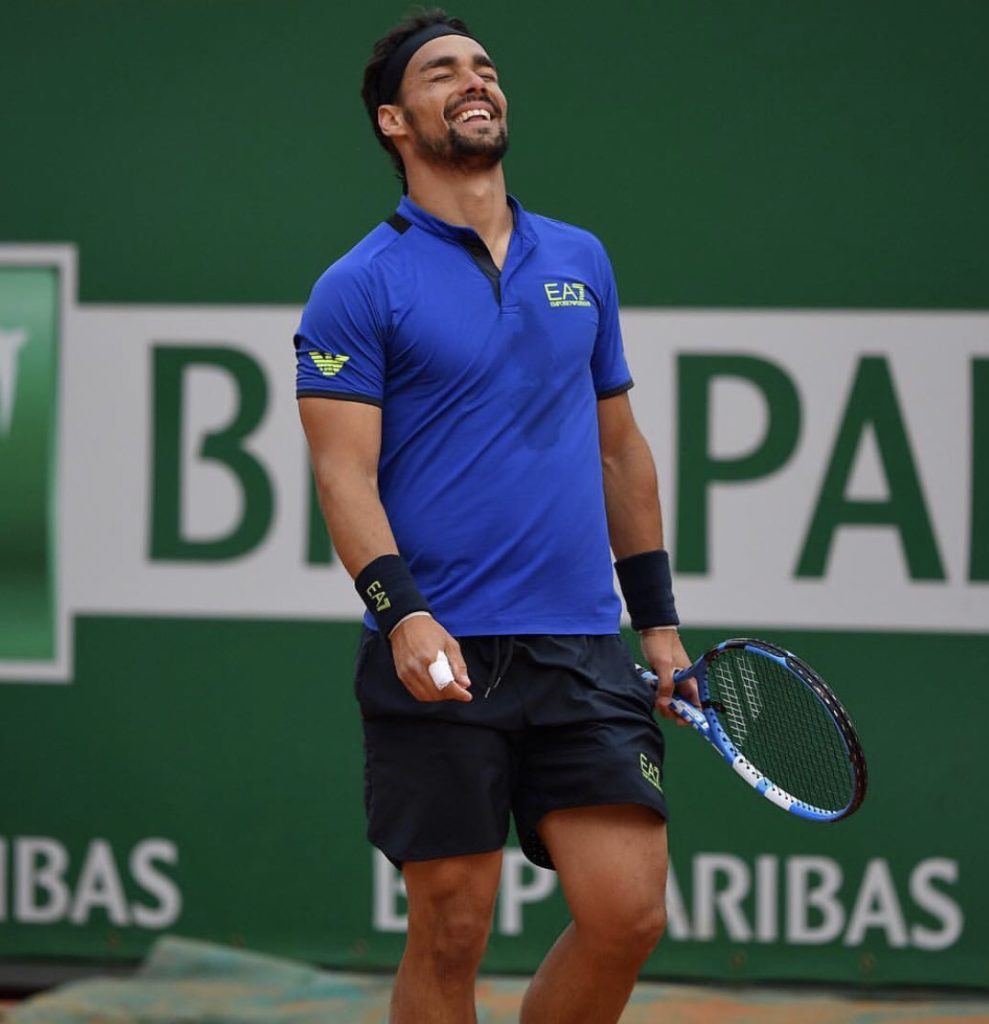 It is never too late to realize your potential. It is there within you, always. You just need to dig it up. Then do it over and over again.
Fitness is key. Since Fabio started working with fitness coach Duglas Cordero he has made strides in his game and I am sure his improved fitness also affects his mental strength in a positive way. PS. I am working on my tennis fitness using this program DS.
Looking up to the great legends of the sport can be a negative thing. One reason it has been so difficult for players to defeat Roger, Rafa, and Novak, is not only their fantastic talent but also that many players lose mentally already before they enter the court. Everything is possible. You need to attack your goals and believe them. Fabio might come off as cocky at times, but his confidence and self-belief helped him do something very few have done – beat Rafael Nadal on clay.
Happiness away from the court is very important. Fognini has consistently improved his results since he married Flavia Pennetta. Being happy in his personal life has surely helped him achieve better focus and calm on the tennis court.
Having fun is important, even when you're fighting for ATP points and prize money. Fognini is never far away from a smile and dares to laugh and enjoy himself on the court.
Five Things We Can Learn from Fabio Fognini – or are there more?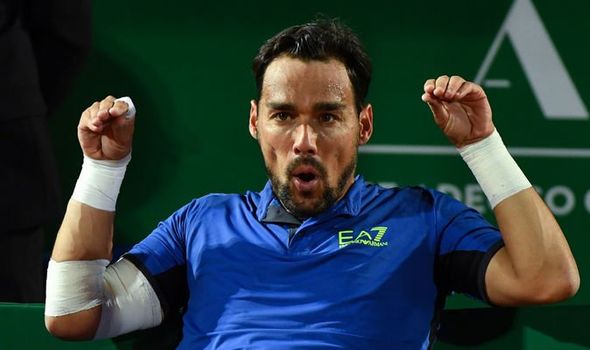 Those are five things we can learn from Fabio Fognini. Although it is tough to be a Fognini fan at times as his mood swings seem to affect the game a lot and he is far from stable in his results and performances, he is a joy to watch when he is on his game. In Monte Carlo, he took the ball early, dared to go for his shots and maintained his cool and strategy even when things went against him. I am sure this is also a learning for him to build on if he wants to have more success on this level in the future.
Perhaps one of the "Five Things We Can Learn from Fabio Fognini" should have been his technique. Because his short, but efficient swings, simple movement and reading of the points is something we can all learn from. When something looks simple it often means it is far from it and emulating his game is probably not easy, but the speed of his preparation is surely something juniors and improving players can be inspired by. It looks Agassi-like at times, the way his short backswing allows him to take the ball earlier and punish even the greatest defenders of the game. It really is a thing to watch!
Grande Fabio! Grande!
Do you want to know what racquet Fabio Fognini uses? Read this post.
Below is a clip of myself testing Fabio Fognini's racquet specs.
Do you like Tennisnerd? Please also follow and share our other channels. Every like, share and follow is deeply appreciated! You can now also become a Tennisnerd patron and receive unique content and reviews before everyone else!

Patreon – Support and get VIP content
YouTube – In-depth video reviews and vlog
Instagram – Racquets, racquets, racquets
Twitter
Facebook Page – New content daily
Facebook Group – Join the discussion with other tennis nerds
Amazon Influencer
About tennis racquets
All racquet reviews
Here is a great racquet buying guide to get you started.
What tennis racquet should I buy?
Top tennis racquets to buy right now
The Gear of the Year 2018
The Gear of the Year 2017
The Gear of the Year 2016
Tennis racquets for juniors
Tennis racquets for kids