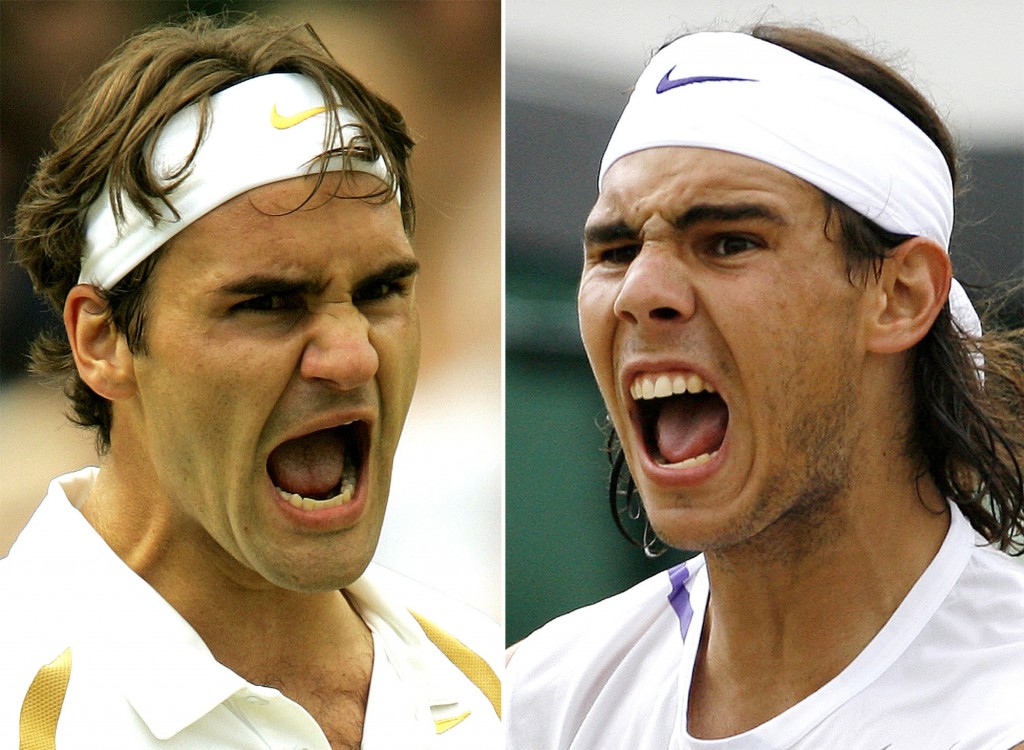 And so here it is, the match we've been waiting for, another grand slam final between Rafael Nadal and Roger Federer.
In some way this final feels different then the previous ones, especially since they played their last GS final against each other in the 2009 Australian Open 2,5 years ago.
A lot has happened since then. Djokovic has showed he's probably the best player in the world right now. Federer has won the French Open and reached 16 Grand Slam titles. Nadal has proven that he wants to be in the GOAT discussion by making a career slam and winning 9 Grand Slam titles. People have started to doubt Federer's ability to win more slams and he's gone from the maestro favorite to the underdog, at least until he beat Djokovic in the French Open semi-final on Friday. We have also during Roland Garros 2011 seen a different Nadal, one who struggles with confidence, and who could blame him after losing four finals in a row against Djokovic.
All these thing make for a slightly different "Fedal" today. Federer has less pressure on his shoulders (he said that winning against Djokovic was like winning the tournament so let's hope he isn't too relaxed) and Nadal is probably relieved that it's Federer and not Djokovic on the other side of the net. The difference from the one-sided final in 2008 where Federer only got four games is also that he's won the tournament now and beaten Sampras's record, which should decrease the negative pressure quite a bit.
A really relaxed Federer could beat Nadal, despite a head to head of 16-8 (5-2 in GS finals) but it all has to do with how well he can hit the down the line backhand.
Because everybody knows by now the Nadal tactic for beating Federer and it's pummeling him with his bicep mega top spin cross court forehand down into the Federer backhand corner. If Federer can react well to that and time the backhand like he did against Djokovic, well then he has a chance. If he can't, well then the final is all Nadal.
In the end I think Nadal's physique, French Open record, and head to head stat against Federer will lead him to the title. Only one player has ever beaten Nadal at Roland Garros and that was Robin Soderling and then Nadal was injured. So as much as I hope Federer to take his 17th GS, I think it's far more likely we'll see Nadal win his 10th.
Let's all get ready for a fantastic final!
Ps. If Federer wins Djokovic will take over the number one ranking. Ds.