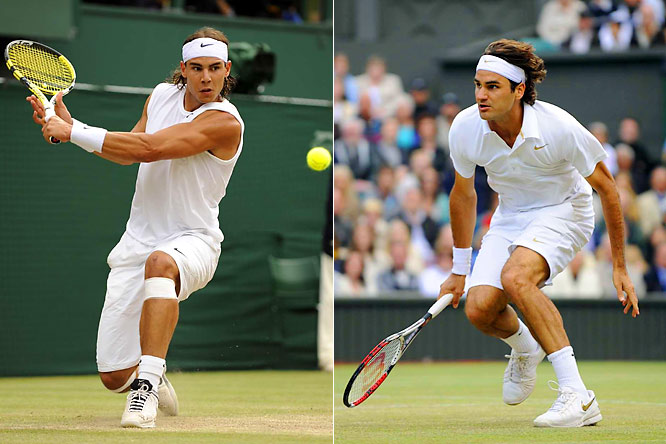 We have hardly been able to catch our breath from a dramatic French Open final and now the grass season is already under way with Federer and Nadal playing in Halle and Murray and Wawrinka in Queens. (See the live scores here.)
Winning Ugly author (must-read book for all tennis players and fans) and tennis guru Brad Gilbert was impressed with Nadal who the day after he lifted the Roland Garros trophy was out on the practice courts in Halle trying to get used to the different surface. It's the dedication of a true champ and if you want greatness you need to bend the rules of your body in mind and put in that extra hard work.
To me this is the most amazing aspect of Rafa's tennis, his incredible determination. There are many talented players out there, but there aren't one on this planet with the willpower of Rafael Nadal.
But willpower or no willpower, I think it will be tough for Nadal to come straight from two successful weeks in Paris into the fast, low-bouncing green stuff in Halle. It takes one hell of an adjustment to transition from clay to grass and I'm not sure he's up for it. He need to amp up his aggression a great deal and move much closer to the baseline. Therefore I wouldn't be surprised if we see an early exit from Rafa in Halle.
Federer on the other hand is built for the stuff and loves playing in Halle (five times champion, defending last year's title). He even has a street named after him in the German city. Okay, Nadal has this: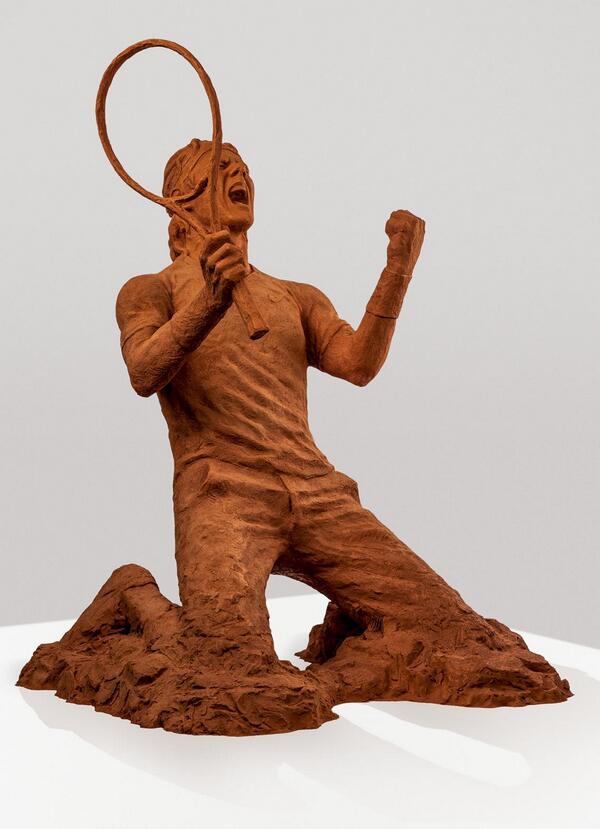 But that's not the point, the point is that Federer is very comfortable in Halle and I think he'll defend his title, even if he were to play Rafa in the final. Whether Fed has what it takes to win Wimbledon is another story, but I think that together with Murray he's the top favourite. Djokovic doesn't enter my mind as a true contender for the Wimby throne which is strange considering how good he is and how he's ruled the hard courts. Just think that the RG loss will be tough for his confidence and he was never a hundred percent comfy on grass.
Okay, I've touched Halle and Wimby now briefly. Who are in Queens and what are they doing there except worrying about rain?
Well, Murray impressed me at RG and I think he will keep doing it for the grass court season. Especially now that he let the cat out of the bag and hired Amelie Mauresmo as his coach. Interesting choice and kudos to Andy for making it!
So Andy is definitely a contender for both Wimbledon and Queens. Just look at how relaxed he is in this Instagram photo posted by Dimitry Tursunov of @tursunovtales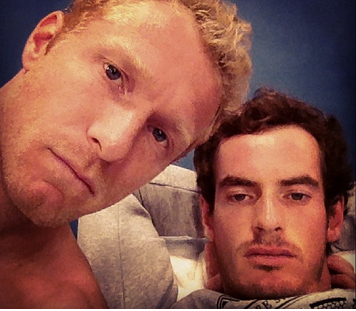 The other top player in Queens is "Stan the Man" Wawrinka. I like Wawrinka's game. He has a fantastic one-handed backhand and everybody loves that shot, including me, but it's been a topsy-turvy year so far for him, albeit mostly topsy his first slam and masters titles. The problem for Wawrinka is that he's not really used to being number three in the world and it will take some time to adjust his mental game. Suddenly everybody wants to beat him badly and he has a status to defend. That can play tricks on a tennis player's fragile ego.
Wawrinka is not really a great grass court player either. His swings are too long and his volley game not confident enough to make an impact on the grass. I also feel his serve can get wobbly at times, which is not great when you're playing for example Milos Raonic.
Talking about Milos Raonic, this is a guy who can really make an impact in Halle and Wimbledon. He was good enough to make the quarters in the French Open and has a serve that makes you drool with jealousy. He's also became a more mature player this year and doesn't give away as many free points as before. Raonic is a threat to anyone on grass.
I'm running out of writing time. This is my first post for the grass season – more to come so stay "posted" and please share with your tennis friends.