Is Nick Kyrgios good for tennis? Many would say no, quite a few would say yes. But there is no denying that his match against Nadal at Wimbledon was great entertainment no matter which side of the Kyrgios debate you are on. Tennis needs its less pretty rivalries.
Nick Kyrgios seems to create controversy wherever he goes. His dry honesty can inspire or rub people off the way. Journalists love to write about him because it stirs people up and that sells papers/views/clicks. Whether Kyrgios himself loves to be a bit of a "dark horse" or joker in the tennis world or if he, as a young athlete, is just trying to find his way, we cannot know. He sure seems to think that tennis needs to be a bit more like other sports and stop with the overly gentlemanly behavior between players, refs, and audience.
Is Nick Kyrgios good for tennis? Yes.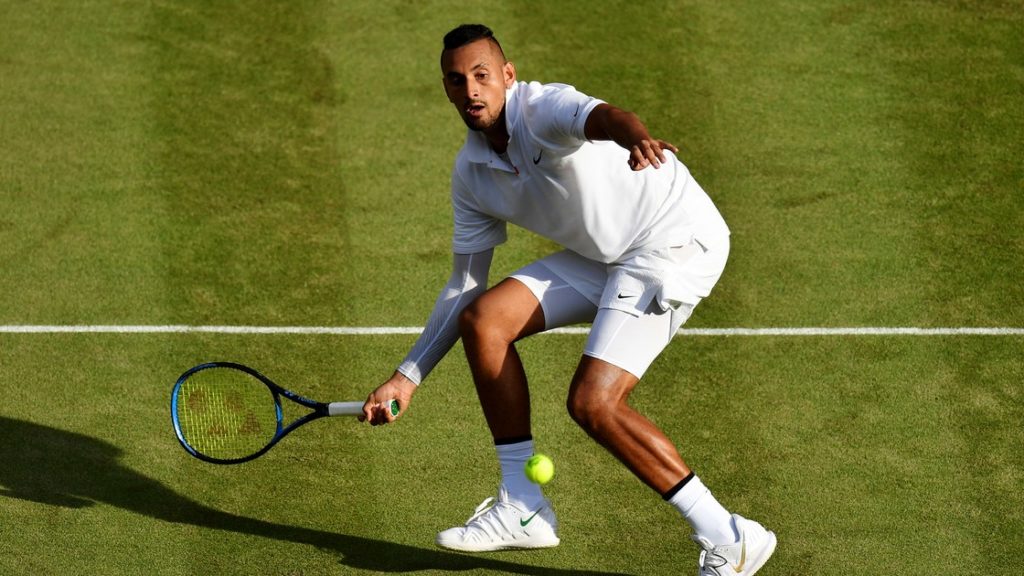 Tennis needs more excitement and drama. This is just for the sport to stay competitive among other sports and activities. Connors and McEnroe were exciting and engaging to watch. It wasn't always pretty, but tennis is a combat sport where the only thing that separates the players is the net. Does it have to be so nice?
Kyrgios has an amazing talent for tennis. He can do 70% preparation and still compete with the best in the world. It is sad that he doesn't do 100% each match, but I guess he is not wired like that. When he does compete at his best level, it is very entertaining to watch. When he's not, it can be extremely frustrating. But the choice is his.
It is quite refreshing to have a guy who stirs it up and creates some drama in the tennis world. Okay, it might be a low blow to hit a ball straight at Rafa's chest when he's at the net. But it is by the rulebook. And it is probably effective both to win the point and to get Rafa more off-balance. Should we really make such a big deal about it?
Is Nick Kyrgios good for tennis? No.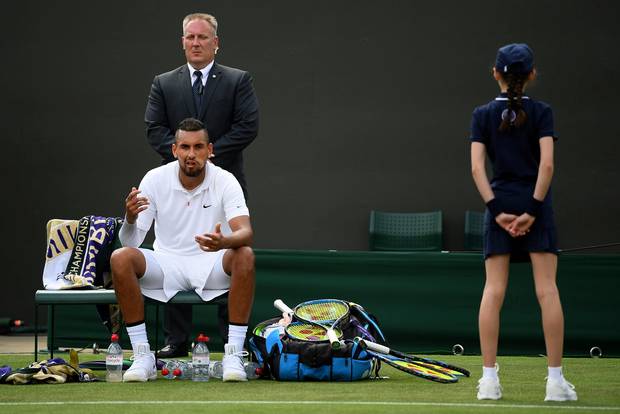 You might argue that the current version of Nick Kyrgios is not the best role model for kids and juniors trying to become better players and people. His lack of effort at times is hardly inspiring. But his honesty in press and skills can be. He also runs a foundation and is trying to do good things off of the court.
Let's say Kyrgios came out and talked about the mental health issues he is battling with. I think the tennis world would be a lot more forgiving then. Who knows what he and guys like Tomic are really struggling with? Maybe it is not just laziness or a poor attitude? Maybe it comes from somewhere else?
Some people will see Kyrgios as a spoiled brat who ruins his massive talent with bad manners and low willpower. Sport should arguably be about beating the odds, overcoming obstacles and showing what humans are really capable of. But the Kyrgios show can, besides being entertaining, also shine the light on how difficult it is to be a professional athlete. Always being in the limelight, always expected to perform, always dealing with the press and answering for their performance on a public level. It is not for everyone and seeing people struggle with it, reminds us of that.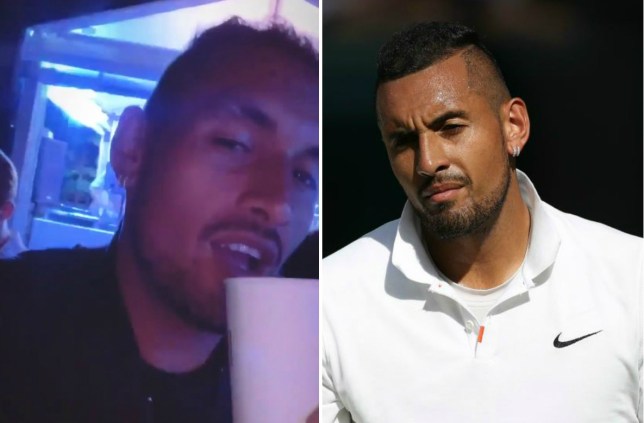 It also reminds us that guys like Nadal, Djokovic, and Federer are not from planet earth. Which means that you will probably have more fun with Kyrgios at the pub.
Pics: Getty Images, Instagram, Metro
What do you think? Is Nick Kyrgios good for tennis? Please comment below.