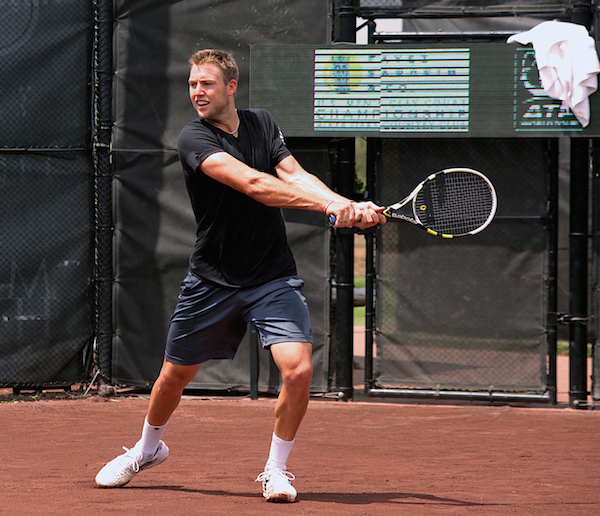 One of the most exciting young players on the tour right now is Jack Sock. The American plays a heavy top spin game with a monster forehand. Does that description make you think of someone? Well, obviously, Rafael Nadal.
Today these top spin monsters take the centre stage (and court) at the fourth round of Roland Garros. How it will end? I have a hard time seeing Sock win a match where they have similar games. Nadal is no stranger to handling top spin himself and has more problems with players like Berdych who hit flat and hard. However, I hope that Sock can make a match out of it. We need the younger generation to come out and test the legends of today, it's for the good of the sport.
What can Sock do to damage Nadal then? Well, watching videos of how Djokovic plays against him won't help much, because he lacks the backhand. Instead he needs to keep playing on Nadal's backhand wing and hopefully open up the court from there with his forehand. If he can commit to playing as many forehands as possible by trying to run around the ball he has a chance to make the match competitive.
If not, we can look forward to Nadal vs Djokovic in the quarter-finals(!)