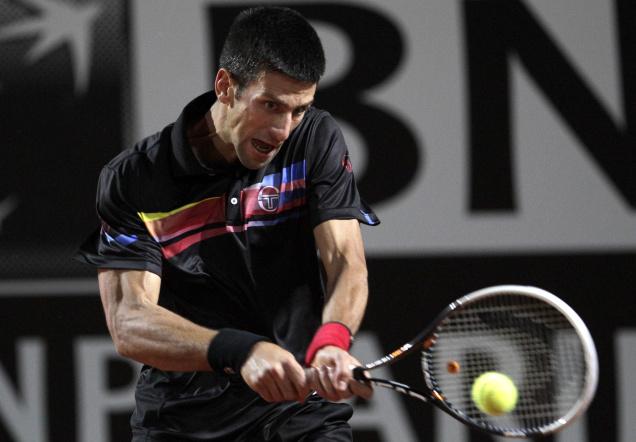 I couldn't believe my eyes, because yesterday Novak Djokovic played another amazing match to defeat world number one Rafael Nadal in straight sets. I couldn't believe it because Djokovic should have been tired, Nadal should have been rested and pumped, and you can't possibly play as well as Djokovic has for that many matches.
But Djokovic blasted all our doubts about this streak being ruined and played another amazing match. It wasn't Nadal who who played badly – the result was all Djokovic's doing. He's just so confident that losing must be the furthest thing from his mind and he's playing so well within himself and taking the right decision time after time that it must be incredibly frustrating even for a player of Nadal's standard to hit through the Serbian wall.
Now Djokovic takes a well deserved rest with his fantastic streak up at 39-0 and he will surely step in as the favorite in Roland Garros, having beaten his main rival Nadal in four straight finals. But no matter how well he's been playing we have to remember that Nadal has won 5 out of the last 6 Roland Garros titles and Federer is the best in the world at playing the slams.
It's hard to see anyone outside these three guys taking the title now that Del Potro might be injured. But it will be very exciting to see who'll (if any!) be able to beat Djokovic this year. Right now the Serb is looking completely invincible. A real Grand Slam on the way?