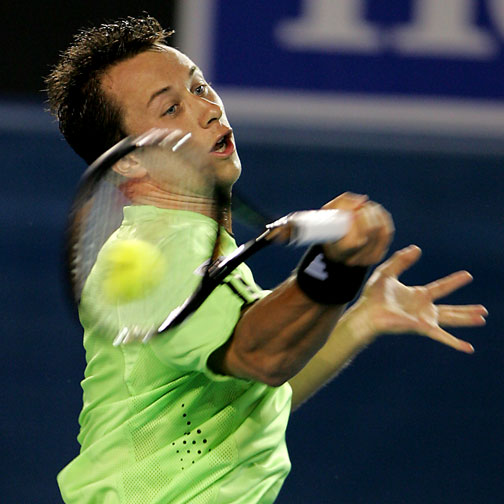 This German player is definitely worth talking about. He won the BMW Open in 2007 and has struck fear in many a top player. Novak Djokovic probably remember last year's French Open where he Kohlschreiber gave him a farewell card that said 6-4 6-4 6-4.
But the big results, the really big ones, are yet to come, if ever. He has all the shots, good forehand, amazing backhand, loads of top spin, he is quite solid at the net. But sometimes he lacks that little extra mental strength to finish matches off and go really far in the bigger tournaments.
He is not that young anymore (born 1983) and got his first ATP point at the age of fifteen. He is now ranked 28 and he should be able to improve during the clay court season as that is his best surface (although he himself prefers hardcourt).
What is in the stars for Kohlscreiber this year? Who knows? Would be very nice to see him do well in Slam and I wouldn't be surprised seeing him reaching the semis in for example Roland Garros.
I am going to keep watching though for his amazing groundies and completely astonishing one-handed backhand.