Brandon Nakashima has made some steady strides in his game. Now ranked within the top 100, he wants to show that he can beat "the big guys".
Brandon Nakashima is 19 years old, has an 8-4 win-loss record in 2021 so far, and reached the final in the Atlanta ATP 250, where he lost to John Isner in a hard-fought match. He has a big double-handed backhand, that is even more of a weapon than his forehand. He was a world junior number 3 and began playing tennis as a 3-year-old. His little brother, Bryce, plays on the ITF tour currently.
Brandon Nakashima's racquet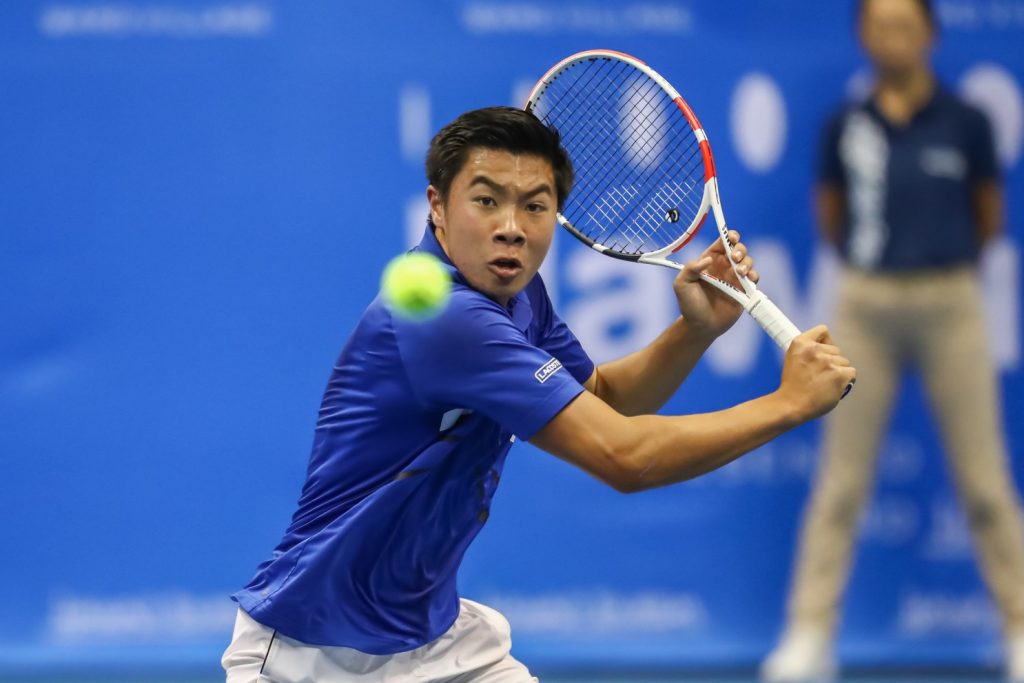 Nakashima allegedly uses the new Babolat Pure Strike 98 with a gut/RPM Blast hybrid. Like always with pro player racquets, it's hard to know for sure unless the player/a stringer tells you or you have in-depth pictures. There is actually a new Japanese version paint job version of the Pure Strike 98 on Tennis Warehouse at the moment (Nakashima's father is of Japanese ancestry, while the mother grew up in Vietnam.
Nakashima has a pretty versatile game centered around excellent court speed and footwork. He can hurt players off of both wings, but his biggest shot is the double-handed backhand. His serve is not huge, but he can vary it and his volley is above average for the new crop of players coming up (Korda has the best volley of the so-called next-gen in my opinion.
It seems like American tennis is experiencing quite a resurgence with players like Nakashima, Korda and Brooksby. It will be fun to see what they can do on the bigger stages of the game. Korda has already proven himself in Grand Slams, but I think we will see big results in the near future also from Nakashima and Brooksby.
What is your favorite up-and-coming player at the moment?