Serena Williams retires after US Open. 2022 will be Serena's last year on tour, which she has announced in a Vogue Magazine interview.
That Serena Williams retires after US Open can't come as a huge shock to anyone. She was away for a year until she returned for Wimbledon earlier in the year. Her first round loss there was also a sign that perhaps the tour had gotten away from her somewhat. Serena is turning 41 in September and she has been a legend in the game for a long time. Like Roger, a long time away from the game will likely make a life without professional tennis seem not only feasible but perhaps necessary. The grind of the tour takes its toll and makes it difficult to live "a normal life". That's why I don't think anyone can be too surprised to see both Serena Williams and Roger Federer retire in 2022.
This is what Serena said about her Wimbledon exit:
"Unfortunately I wasn't ready to win Wimbledon this year," Williams said. "And I don't know if I will be ready to win New York. But I'm going to try. And the lead-up tournaments will be fun."
Can Serena win another grand slam title? If she does, she will make it to 24. A number she has been chasing for a long time and gotten very, very close to achieving. But the WTA Tour is just getting tougher, so it's arguably difficult to see her capturing yet another trophy.
What's next?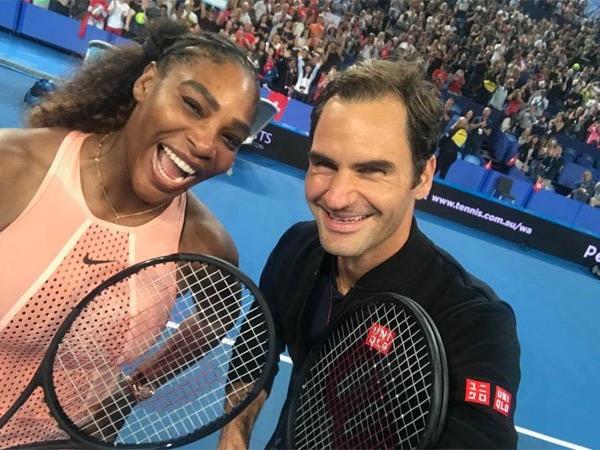 Serena stated in the Vogue interview that she and her husband, Alexis Ohanian, planned to have another child.
"In the last year, Alexis and I have been trying to have another child, and we recently got some information from my doctor that put my mind at ease and made me feel that whenever we're ready, we can add to our family. I definitely don't want to be pregnant again as an athlete. I need to be two feet into tennis or two feet out."
That's a sensible approach. You can't be a half-time professional athlete. So we have to say thanks to Serena for her amazing achievement in the sport and wish her all the best with her future endavours.
Do you have any favorite Serena memories?