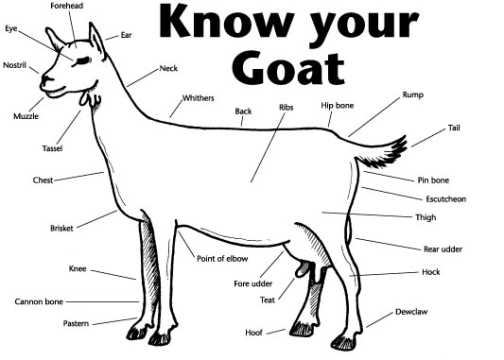 I don't think there was a single soul in the "stadium" in Monte Carlo who was surprised when Nadal threw his Schwartznegger-like arms in the air and celebrated his seventh Monte Carlo Masters title. He is Rafael Nadal and on clay, there is nobody in the history of mankind that can outfox him.
The recent results of Federer, Djokovic and Nadal has made me think a bit about the GOAT debate. GOAT is not only an animal it's also an acronym for "Greatest of All Time" which is a popular discussion among tennis pundits and know-it-alls such as myself.
In recent years the talk has been more about if Federer now that he has won more majors than anyone else can call himself GOAT or if you should go back a number of years and look at Rod Laver's slams for example. I always thought that was a bit silly, because back in the days of Laver tennis wasn't the kind of competitive and demanding sport it is now.
So a more interesting question for us living in the "now" would be if Nadal can catch up to Federer's number of major titles (called slams by almost everybody nowadays, but a slam was initially only a label for winning the four majors in calendar year) and a follow-up to that question is, does it matter? I mean, are majors or slams the only way to measure the greatness of a player?
Some say no. They think that in the case of Federer it's highly problematic that he has a quite disadvantageous H2H score against Nadal. If he's the greatest player who ever played the game shouldn't he be able to beat everyone?
I used to think that if you have the results and records that Federer has, it shouldn't affect his stature so much that he most often came up short against the number two player in the world, but now that Nadal looks almost unbeatable (Djokovic might be a problem of course) and ready to win a few more than his nine slams, I am starting to reconsider.
I don't know why really, as I'm still a huge Fed fan, but there is something about Nadal that seems almost invincible. But maybe it's just a flashback to the Fed of '04, '05, '06 and '07 when the only thing he didn't win was the French Open. Why he didn't win? Nadal was there.
In the end it's simply impossible to say who the GOAT is. For me it's Federer, but I understand people making the case for Nadal a bit better now. And if he does manage to reach the same number of majors as Federer then I would lift my hat to him and say "well done, GOAT!".
But the beautiful thing about tennis is that no matter who wins the most titles, Federer is still the one hovers over the court in his trademark cat-like movement, who doesn't break a sweat and who hits that beautiful liquid whip forehand to perfection. So although he might not be the GOAT forever, he will definitely be the most aesthetic player of all time to me.
And that's something, isn't it?