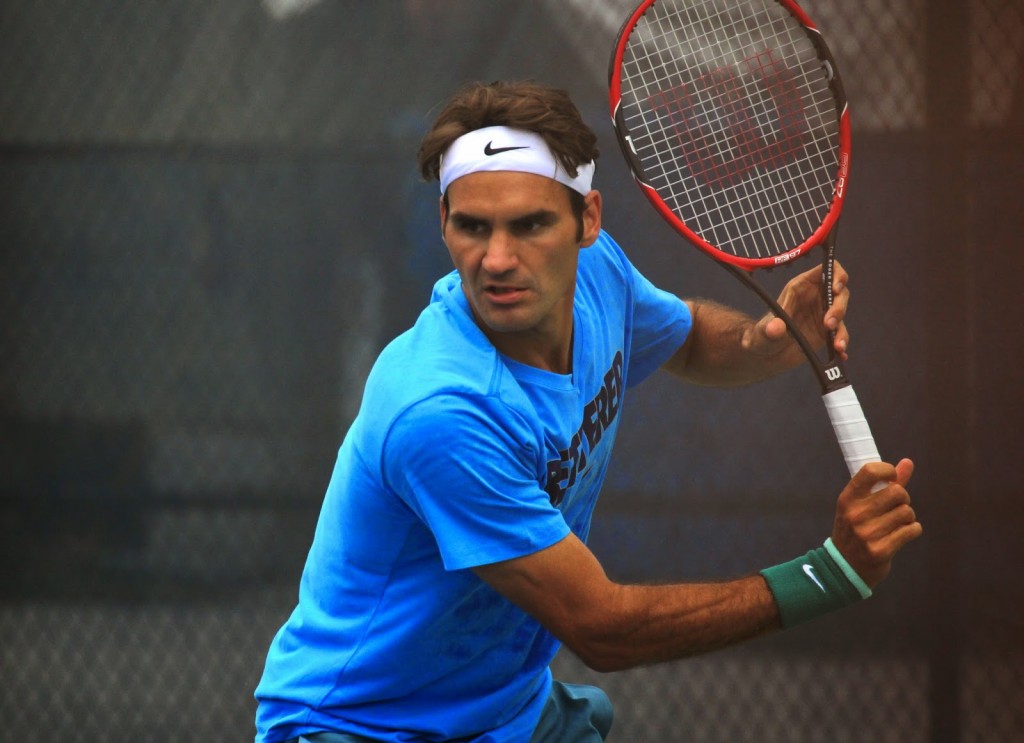 What else can you call it when the tennis world labelled the Swiss star as "down-and-out" after a lame 2013 season where he was plagued with back problems and insecurity about his choice of weapon. In 2014, it's been a completely different story with four titles (before the final in Basel), two Grand Slam semi-finals and one final. He's currently number two in the world with a 65-10 win-loss record and has a chance to finish the year as world number one. Pretty good for a 33-year-old who people thought were too old to be a serious contender for the top spot in tennis.
Whether it's a healthy body, a different mindset or his new racquet, the much buzzed-about Pro Staff RF97 Autograph – it's been a joy to watch.
Besides the things above, Federer has also played a far more aggressive tennis game and it's taken some players by surprise and some by storm. Just take his 6-4 6-4 win over Djokovic in Shanghai as an example. When Federer is playing well, he's still difficult to beat even for the number one.
So, 2014 has certainly been Federer's year in terms of contrast from last year. Djokovic has obviously played really well, but everyone expects that and more from him.
A few words should be mentioned here about Nadal, who just announced that he's not playing any more tournaments in 2014 due to back problems and a case of appendicitis. He's been terribly unlucky with injuries throughout his career, but I think there are also some self-induced reasons for that:
1. He's playing when he shouldn't. You don't play with an appendix about to burst. It doesn't matter if you have a fantastic medical team and enough antibiotics to sedate a real bull, you have to respect the limitations of your body. Nadal fell victim to this and instead looked miserable while losing to up-and-coming 18-year old Borna Coric. A completely unnecessary loss that's not doing anyone in the tennis world any good, the least Nadal himself.
2. He's playing – and has always been playing (and very possibly also practising) – too much. I don't know if this is Tony Nadal's reasoning or whether Nadal can't stay away from the tennis courts, but with his physical playing style, injuries are about to pop up.
Still, the bull from Manacor managed to win Roland Garros and three other titles. That's not shabby at all obviously, but this is Rafa we're talking about here.
While we're at it, we might as well also mention Murray, who's playing the best tennis all year right now. Yesterday he beat Ferrer for the second tournament in a row with some inspired fighting. You can tell from Murray's body language that he's ready to fight enough to win again and that's why he's playing another final today in Valencia.
Pretty decent tennis year in 2014. Let's see if we can finish with a bang in Paris, London and for you Fed fans, also in the Davis Cup final against France.