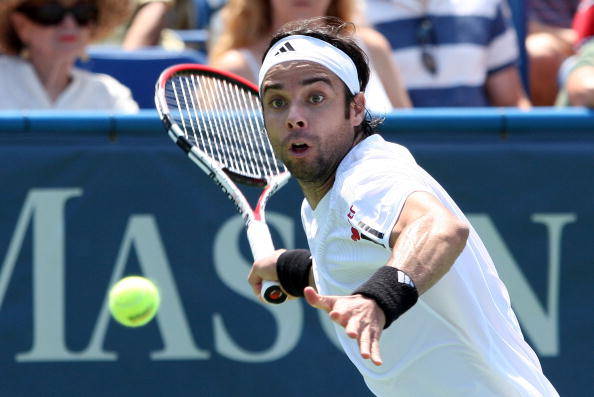 Fernando Gonzales' return to top tennis after close to a year of injury time out was successful after he beat Martin Klizan 6-2 6-4. Gonzales commented on the win:
"Obviously I'm really happy for that, but I was scared at what was going to happen, and I felt good [out there]. The conditions were tough and you have to move really quickly and that's the thing needed most in the past. That's why I lost a lot of my power, I couldn't move very well before the surgery."
Today he's playing Feliciano Lopez and I think he's actually inspired enough to beat the Spaniard although he seems to be in decent form. No matter how this match goes it's nice to have this spicy Chilean player back on the tour!