Tennis is a marvelous sport to follow because it has so much depth to it. While delving into the finer details of tennis strings and which racquets pro players use is always fun, the on-court action itself is a big draw.
A great example of this is the recently completed Stockholm Open, which finished in early November. This saw American Tommy Paul clinch the trophy and greatly impress tennis fans along the way. His performance to beat 2019's winner Denis Shapovalov in the final certainly made headlines.
Of course, this was not just a great story for people who watch tennis. Those who like to bet on it will have enjoyed it too – especially if they backed the American to win at decent odds before the event started. Looking for big-priced, dark horses is actually a great idea for tennis betting and can get even more tempting if you make use of risk free bet offers from online sportsbooks. As these bets come with no risk, it means you can back a relative outsider you fancy to win without any worries if it does not come off.
Tommy Paul's victory in Stockholm was his first ATP title and has seen tennis fans begin to focus on him as the next great American player. With people such as Andre Agassi, Pete Sampras, Jim Courier and Andy Roddick coming before him, he has big shoes to fill. The truth, though, is that he looks to have everything needed to live up to the hype – but why could he be so special?
Excellent general game
As with all tennis players, Paul's success depends largely on his skill and talent. Fans of the player rightfully point out that he has an abundance of both, and a solid all-round game. His attacking forehand is very strong and enables him to dominate opponents from the baseline. He also has decent footwork and moves well around the court. With quick speed coming into the net, he can switch his game up when required. When all this is combined with a good service game, he looks to have everything needed to emerge as top player.
Coming into his peak years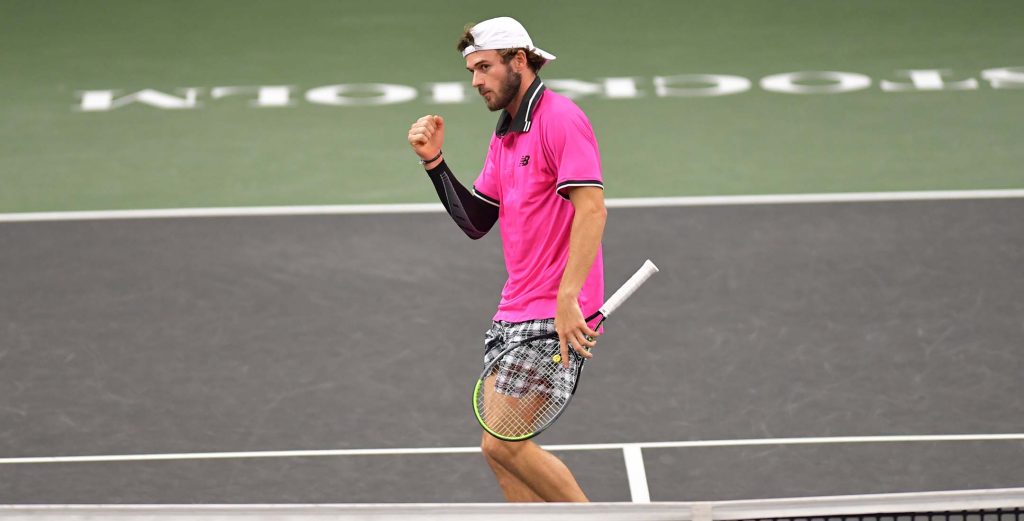 As of 2021, Tommy Paul is 24 and this means he is just coming into the peak years of his career. His achievements to date in 2021 reflect this. From his top 50 ranking breakthrough to a maiden top five win and Stockholm Open triumph, he has really pushed on lately. This seems to suggest a player who is starting to blossom and who should get even better in the next few years. A major factor in his expected emergence moving ahead is also the experience he has on the pro tour. He has been a pro since 2015 and this puts him at a point where he has played and learned from plenty of matches at top events.
Proved he can mix it with the best
As well as beating players such as Shapovalov and Murray in Stockholm, Paul has other recent wins against elite-level talent. These include getting past Andrey Rublev at the 2021 BNP Paribas Open and 2020's victory against Alexander Zverev in Acapulco. By facing and beating opponents of this stature, Paul has started to show that he is ready to explode onto the world tennis scene as a truly great American talent.
Resilience on court
Although physical skill is significant in tennis, all fans know how important the mental side of the game is. Luckily, American star Tommy Paul seems to be perfectly set up to cope with this. He does not panic if he loses a game or set – rather, he takes it in his stride and comes back stronger. This could be seen in Stockholm, where he dropped the second set 6-2 in the final, before coming back to win the third set 6-4. This ability to remain calm and perform under pressure will stand him in good stead moving ahead.
Stockholm Open 2021 shows Paul is a top player
As the above shows, it is perfectly reasonable to expect that Tommy Paul will emerge as the next great American player. Of course, he will have to keep working hard, keep improving and keep performing well at top events on the 2021 ATP Calendar to make this happen. If he can do all this, though, there is every reason to hope he can enjoy a career just as awesome as that of people like Sampras or Roddick.