Several Indian tennis players have graced courts across the world over the years. They have worked hard to promote the game and have left a legacy to inspire aspiring Indian tennis professionals.
We spoke to an Indian expert in the world of tennis at JustGamblers. He said, "Great players like Vijay Amritraj have raised the profile of tennis in India and acted as an impetus for youngsters in the country to get involved with the sport."
Deservedly, Amritraj is one of five stars who feature in our list of the 5 most famous Indian Tennis Players. See the full table with famous Indian Tennis Players below:
| | |
| --- | --- |
| Name – Indian Tennis Player | Biggest achievements |
| Leander Paes | Winner of 18 grand slam doubles title, 1990 Wimbledon Boys Champion. |
| Sania Mirza | Former World Number 1 in doubles. |
| Vijay Amritraj | Legend of Indian tennis in the 1970s and 1980s. Career-best ranking of number 16 in the world as a singles player. |
| Ramanathan Krishnan | Number 7 seed at Wimbledon in 1960. Semi-finalist at Wimbledon in 1960 & 1961. |
| Rohan Bopanna | Won the mixed doubles title at the French Open in 2017 with Gabriela Dabrowski. |
Background and achievements of the top 5 Indian players
Leander Paes
Paes was born on 17 June 1973, in Calcutta, India. He was the son of a hockey player father and basketball player mother. Paes concentrated on doubles for much of his playing career and was a pivotal member of India's Davis Cup team. As a player, he was known as a talented volleyer and an expert at drop shots.
One of his biggest achievements was winning the bronze medal at the 1996 Atlanta Olympics in the Men's Singles. Paes is also a winner of the Arjuna Award for his exceptional contribution to tennis and he has won five gold medals in the Asian Cup.
Sania Mirza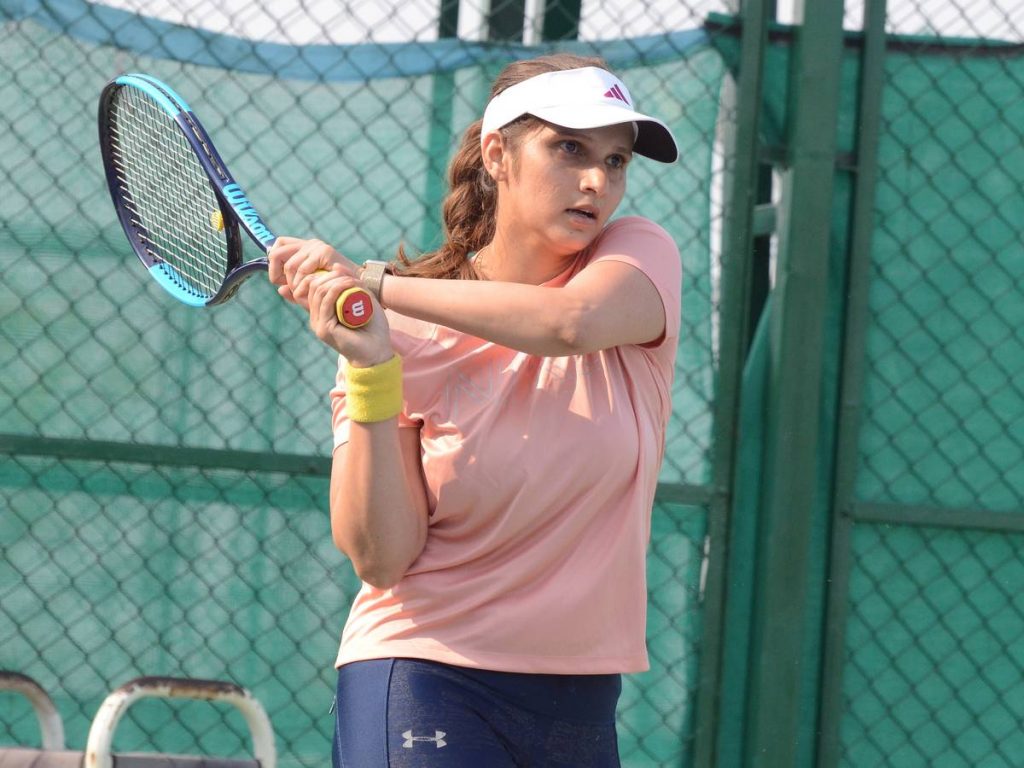 Mirza was born on 15 November 1986, in Mumbai, India. She was raised in Hyderabad by her sports journalist father and printing worker mother and started playing tennis at the age of six. Mirza is also a talented swimmer and cricketer.
During her early years, Mirza rose as an overnight star in India and, as predicted by various tennis betting sites in India, went on to win many tournaments throughout her career.  She has achieved the most success as a doubles player. Mirza has won six grand slam doubles titles. She also won the Junior Wimbledon title in 2003 and has represented India in the Federation Cup.
Vijay Amritraj
Amritraj was born on 14 December 1953, in Madras, India. His brothers Anand and Ashok are also international tennis players. He has played doubles with brother Anand as well as competing as a singles player. Amritraj was appointed a United Nations ambassador for peace, in 2001. He has also founded The Vijay Amritraj Foundation in 2006 to help destitute people in India.
Amritraj had a successful career. His achievements included reaching four grand slam quarter-finals. He also finished as runner-up in the Davis Cup in a team that also included his brother Anand. Outside of tennis, Amritraj was awarded the Padma Shri, the 4th highest civilian honor in India, in 1983.
Ramanathan Krishnan
Krishnan was born on 11 April 1937, in Madras, India. He honed his skills under the training of his father T.K. Ramanathan, a veteran player. During his career, Krishnan represented India in the Davis Cup and also acted as a non-playing captain of the team. He was known for the consistency of his strokes rather than being powerful.
Krishnan's career achievements included becoming Boys Singles Champion at Wimbledon in 1954. He won 55 titles during his career and reached a career-best ranking of world number 6 in Lance Tingay's amateur rankings.
Rohan Bopanna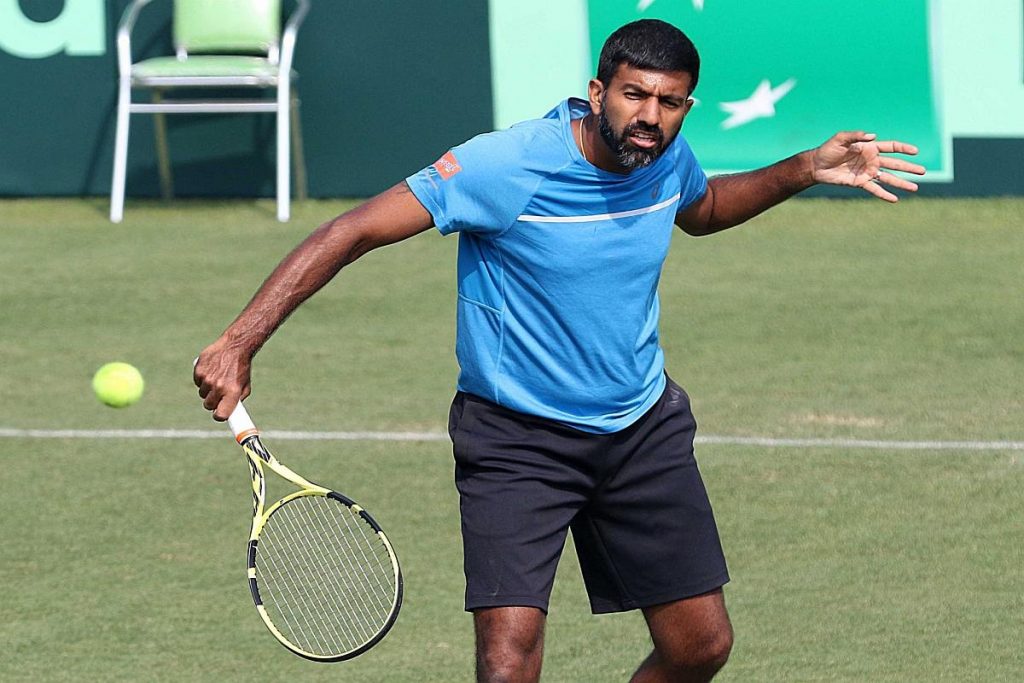 Bopanna was born on 4 March 1980, in Goa, India. He began playing tennis at the age of 11. As a youngster, Bopanna also enjoyed playing hockey and football but began concentrating solely on tennis in his late teens. He was heavily influenced by Stefan Edberg.
Bopanna achieved the most success as a doubles player. He reached the finals of the US Open men's doubles in 2010 with Aisam-ul-Haq Qureshi and achieved a career-best doubles ranking of 3. Outside of tennis, Bopanna was awarded the Arthur Ashe Humanitarian of the Year award in 2010.