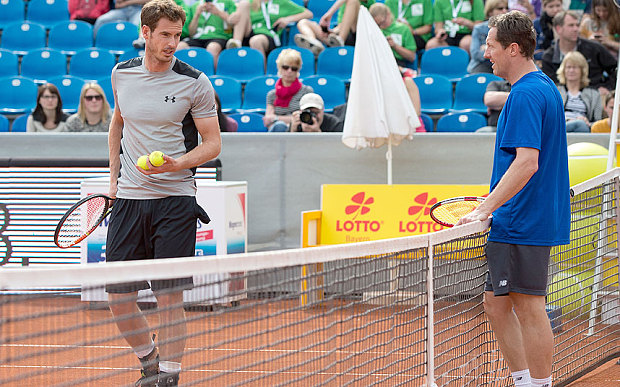 Most tennis fans know that Swede and former world number 4, Jonas Björkman, has joined camp Murray. Despite getting married, Andy haven't had a great start to the season and hopefully this can recharge his inspiration for the grass season.
Yes, I don't see how a grass court lover and doubles expert is going to benefit Murray on clay courts. Andy's game is simply not heavy or effective enough on clay to disturb the best players and Björkman is not going to improve his ground strokes that's for sure!
So what is Björkman bringing to the Scottish table then? Well, besides a good mentality, a positive mindset and a calm personality, he's bringing amazing volley skills and the ability to move quickly to the net to finish a point. Invaluable attributes for a player who wants to win Wimbledon again and maybe also add an extra attacking flair to his game. Murray often finds himself just rallying passively from the baseline when he could try to impose his game more on his opponent and I think Björkman could pull him out of this mode and into a slightly more aggressive style.
Will it help Murray to win a second Wimbledon? Who knows? But I think it will increase his chances and I definitely think Björkman isn't a bad choice of coach.