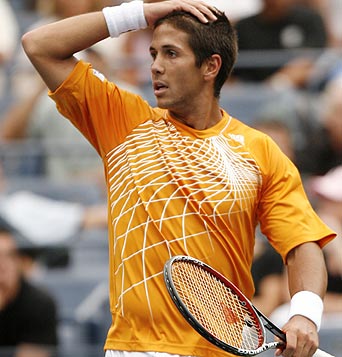 Is anybody's guess. He hasn't been himself of late. Is it because he went from Tecnifibre to Dunlop or something else?
The guy's got a big game but when he said he wanted to play with Raonic on clay (indicating that the Canadian was all serve and no play) after losing to him twice on hard courts, you would start to wonder if he's losing it a bit.
Come on, Verdasco, we want to see that thunder forehand of yours. Vamos!