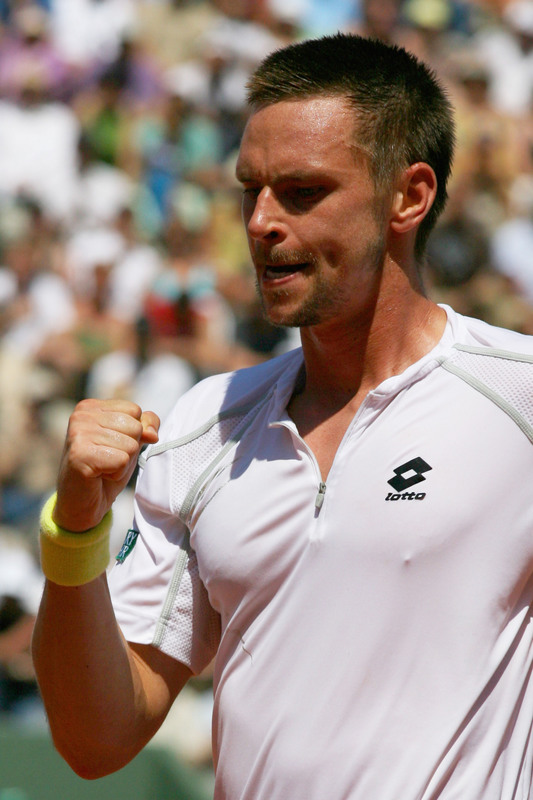 I heard rumors that Soderling and his coach Magnus Norman are having troubles communicating and that is maybe a reason why Soderling is not performing well of late. He has three straight losses (against Wavrinka, Almagro and yesterday against Olivier Rochus). All good players, but still, Rochus in Nice is a match Soderling should win to get any kind confidence going in to the French Open. The way I see it now, an early exit is almost to be expected with Soderling showing signs of the player he was before Norman came into his career.
Soderling is an extremely talented player that hits the ball harder than pretty much everyone on tour. But to get the most out of his game he needs to channel that power and everybody knows tennis is a mind game. You need to have the right attitude and the right mental setup to win matches and this is where Soderling has shown weakness in the past. Previously in his career you could see him starting to complain and look at his couch for answers as soon as he lost a point. What we saw in French Open 2009 was a different player, a Soderling that believes in his game and that he could beat anyone, and since then he moved confidently into the top ten with wins against all the top players.
Much of this can be credited Norman who has done a great job channeling Soderling's power and energy. But if a rift is starting to tear up between the two, we might have world #8 in a great slump. Soderling needs a good coach to succeed and if it doesn't work out with Norman he needs to get help from someone else quickly to get his game back on track.