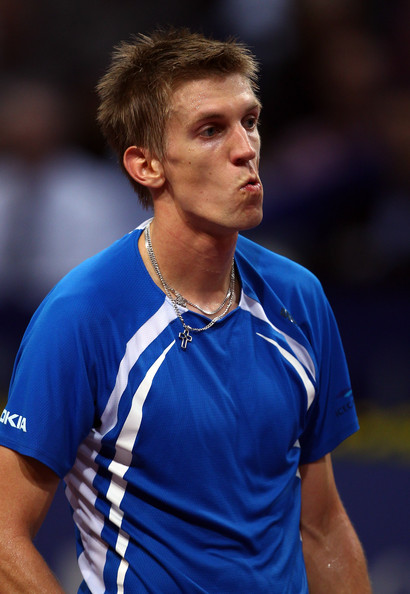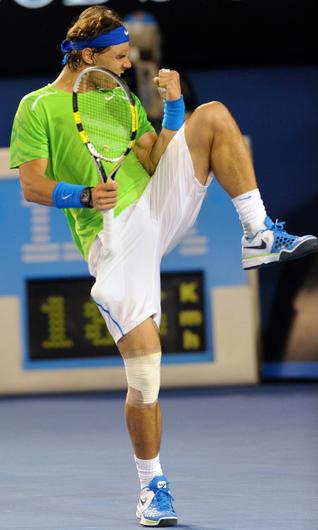 Two reactions from the Madrid Masters draw.
Imagine being Jarkko Nieminen, a competent tennis player ranked 57 in the world and with two tour titles and 11 finals to your name. Doesn't sound so bad, does it?
Imagine then looking at your draw sheet at the clay tournament you're playing and seeing that your next round opponent is Rafael Nadal. What do you do? Get excited to play the best clay-courter ever and a living legend or just worried that you're going to be served bagels and breadsticks?
There must be a weary inevitability about playing Nadal on clay. Almost like playing against the wind, or a tornado.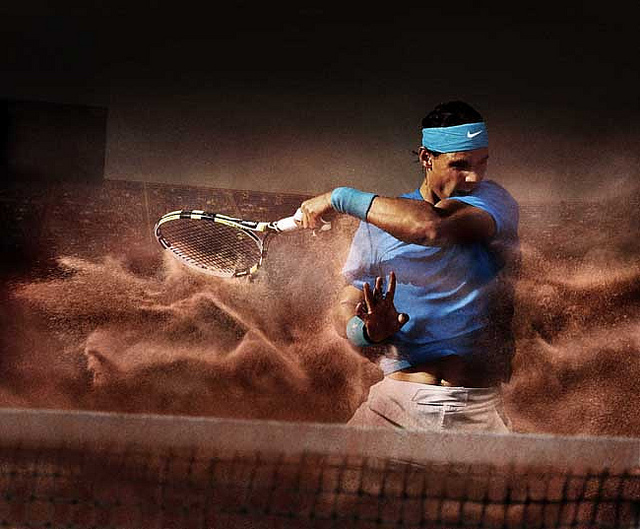 Just look at what happened to Juan Monaco yesterday. Monaco is also a competent player, but much like Nieminen he lacks a deadly shot to hurt Nadal and outrunning Nadal is like outrunning a car. Can't be done unless you're a freak of nature like Djokovic. Monaco got one game in the end in his bagel/breadstick 1-6 0-6 beating. The worst thing about a scoreline like that is that he wasn't playing badly.
It was just inevitable.
So how will Nieminen feel this morning? Eager to play a legend or worried about a trashing Monaco-style? Will he book a flight and check out of the hotel before the match or is he going in to give his all with an inch of hope somewhere within his membrane that he can actually win?
Let's hope the latter, but for many, playing Nadal on clay, I'm sure it's the former.
Today's matches in Madrid Masters with my picks in bold.
ATP – [1] R Nadal (ESP) vs J Nieminen (FIN)
ATP – [Q] S Giraldo (COL) vs [7] A Murray (GBR)
ATP – [8] M Raonic (CAN) vs [10] K Nishikori (JPN)
ATP – [LL] L Kubot (POL) vs R Bautista Agut (ESP)
ATP – E Gulbis (LAT) vs M Cilic (CRO)
ATP – [5] D Ferrer (ESP) vs [9] J Isner (USA)
ATP – F Lopez (ESP) vs [Q] D Thiem (AUT)
ATP – [12] G Dimitrov (BUL) vs [6] T Berdych (CZE)