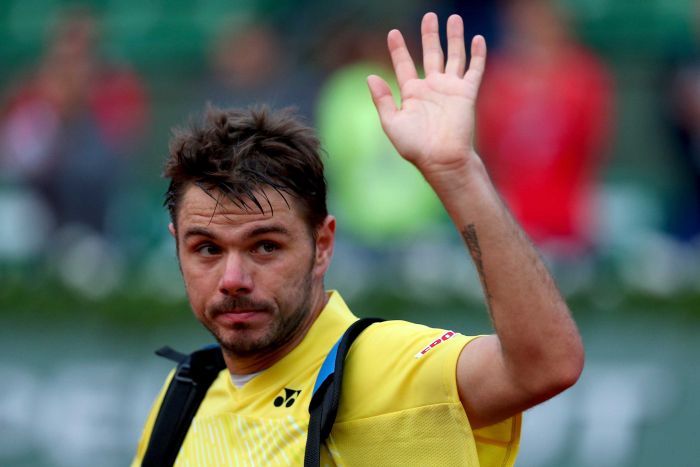 I held high hopes for Australian Open and Monte Carlo champion Stan "the Man" Wawrinka going into Roland Garros. Ranked three in the world, he was surely one of the favourites already Djokovic and Nadal seem to have their own little standing in the world of tennis right now.
Despite great results like winning his first slam and masters title in the same year, 2014 has also been quite uneven for Wawrinka. We saw the first sign of nerves in his shaky Davis Cup performance (Switzerland defeated Kazakhstan 3-2, Wawrinka nearly lost both singles matches and doubles against much weaker opposition) and he suffered early exits in the other clay masters tournaments.
His draw wasn't easy either – Guillermo Garcia Lopez is a very competent clay courter and their head to head on clay was 4-4, not the draw you want to "ease" your way into a Grand Slam. Still, something about Wawrinka's lacklustre  6-4 5-7 6-2 6-0 loss was worrying. He didn't seem even interested in turning it around and somewhere around mid third set he just started spreading balls all over the court.
You'd never expect someone like Federer, Djokovic, Nadal and Murray to bend over and just take it like that, but there seemed to be something on Wawrinka's mind other than tennis. Hard to know what, but whispers from his pre-match training session said he was uncharacteristically lethargic and undetermined.
Strange. Let's just hope it's a blip on the radar, because he sure has the tools to stay top 5 and an entertaining game to watch.