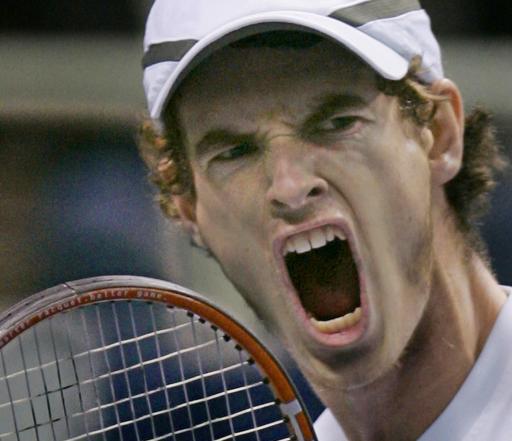 There are some players you just don't like and for me, Andy Murray is one of them. I respect his talent, but there are other annoying things about him.
He complains a lot on court and makes childish cry-baby faces when someone wins a good point against him. Like it would never happen if he played well. If your opponent plays a good point, congratulate him and get over it.
He plays far too passively and too often lets opponents dictate play.
He has zero charisma.
Then there are things he can't really control:
The camera often pans out to his mother in the crowd and that is annoying the hell out of me.
The Brits expect too much and talk to much about the expectations (mostly the commentators). He is a great talent, but competition is FIERCE and it might take years for him to win a slam. It is the same talk around the football/soccer world cup, the British always think they have chance of winning, when in reality it is not much of a chance.
I guess many readers will comment how much they love Andy Murray and I think that is great! Tennis greats all kinds of emotions. Next, I will write about why I don't like Novak Djokovic and in the end we will have a nice list of likes and dislikes.