After the Australian Open final where Rafael Nadal lost to Federer in five sets, a lot of people (and especially Nadal's fans) will wonder about Rafa's ability and chances to win another grand slam. He would need to do this to surpass Pete Sampras on the list of all-time greats as they're both on 14 grand slam titles right now.
Will Nadal win another Grand Slam? Well, Tennisnerd definitely thinks so. Especially with Roland Garros coming up, a tournament that Nadal has dominated like no other player before him and his physical condition looking as good as it has in years. It would simply be stupid to count Nadal out of the equation, especially on clay. I think ultra-talented players like Federer & Nadal will be a threat to the ATP Tour titles until they put their racquets on the shelf. [bctt tweet="Players like Federer & Nadal will be a threat until they put their racquets on the shelf." username="tennisnerdnet"]
People talk about age and aching limbs and slowing feet, but both Rafa and Federer (and a few other players like Stepanek, Haas and Karlovic for example), are great examples that tennis can be played for a long time at a high level if you have the conditioning, the smarts and the hunger to keep fighting. [bctt tweet="Tennis can be played at the top with the conditioning, smarts & hunger to keep fighting." username="tennisnerdnet"]Both Federer and Rafa love tennis and they've shown over and over again that injuries can't hold them back from fighting for more big titles. I think a lot of people thought they were out of it after many months of no tennis last year, but the rest did them good and they came back inspired and played another fantastic Grand Slam final.
What can we expect of the rest of the season from Rafa and Roger? I definitely would put Nadal as the favorite to win Roland Garros and I think Federer's chances in Wimbledon are up there with Murray and Djokovic's. A sensible tournament schedule, a hunger to win more and a belief that anything is possible, is a recipe that will make them extremely dangerous for any player on tour. It is the same belief that has brought them this far and the same belief that will motor them onwards towards more and more success.
And tennis can only say thanks.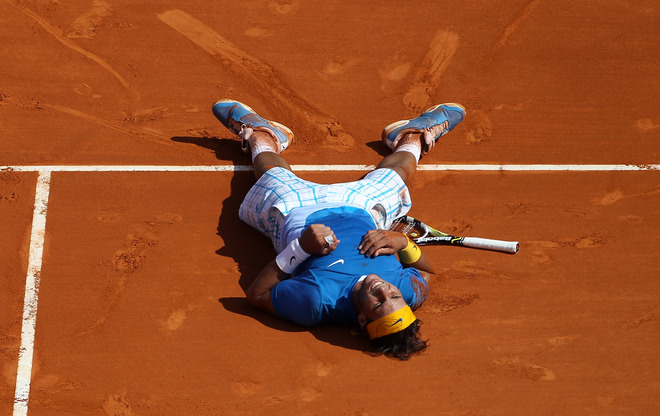 What tennis racquet does Nadal use? Find out here.