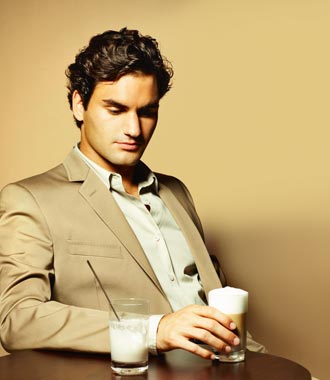 Yesterday we were again reminded that Roger Federer has entered a new era in his career, the one where he is human. He showed that in many ways losing against Richard Gasquet 6-4 6-7 6-7 in a pretty gripping encounter. The big difference between Federer now and the magical Federer of old is that he doesn't seem able to bring out the best when the matches get tight. Maybe because he doesn't WANT to win them enough?
This is what Federer himself said about the match:
"I should never have lost this match. He knows how close he came to losing. I had multiple chances but I couldn't make the difference. I thought I was playing well but he served better toward the end and hung in there. I didn't feel I could break and it's no fun to play like that".
Sounds pretty negative to me? Like he's losing the belief himself.
But I guess it's too early to draw any conclusions before Roland Garros. Federer plays the slams differently and we might very well see him in a grand slam final a couple of weeks from now. But I do doubt that we will ever see him in the number one spot in the rankings again. Not playing like this, Roger. Not like this.