I sat down with star coach Rick Macci to talk about Grand Slam predictions, AI, Novak and much more. Here is Rick Macci on Wimbledon 2023.
Rick Macci on Wimbledon 2023
This is my second podcast with legendary coach Rick Macci (Williams sisters, Capriati, Roddick, Sharapova, etc). You can check out the first one here. In this episode, we get into Wimbledon 2023, artificial intelligence, Novak's legacy and a lot more. You can listen to the episode below, and you also get the timestamps. The episode is available on YouTube, Spotify and iTunes.
Listen to the podcast
Timestamps
00:00 Intro
02:52 Who will win Wimbledon?
16:27 Is Novak the GOAT, and will he be as adored as Federer and Nadal?
23:07 Is the focus stronger on the mental game than ever before?
26:27 Are kids softer these days?
29:14 Will Emma Raducanu win more slams?
33:34 The Parent's role in Tennis
36:53 Getting more eyes on the player
40:32 Adapting to grass
42:51 Venus is playing Wimbledon at age 43
47:16 Update on Sofia, the Ukrainian talent
50:08 Break point and AI commentating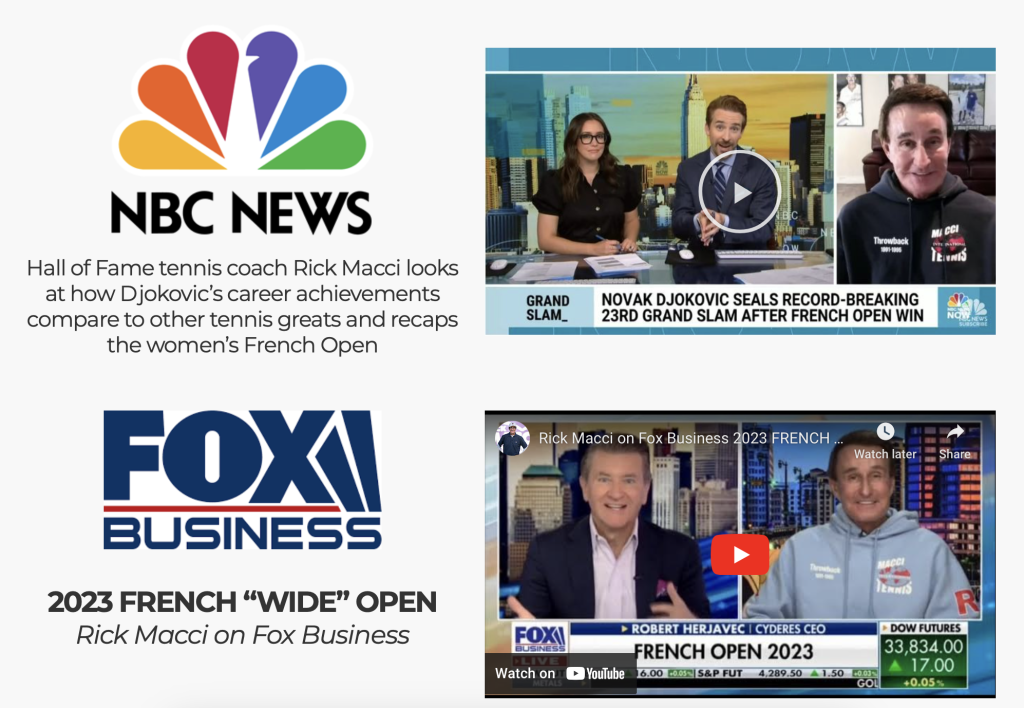 You can find out more about Rick Macci, and his coaching methods and get in touch with him via his official website.