The Sportbot is a moving tennis ball machine developed by engineer and tennis player Toni Ulcar in Slovenia.
My friend Henrik Wallensten alerted me about this moving ball machine and sent me a video. That got me curious, so I got in touch with Toni and asked him if he wanted to do a podcast about his invention. And today, the podcast is live, and you can hear Toni talk about the Sportbot, the origin story, what makes it different, and more.
Sportbot is today launching limited pre-orders for delivery in Summer 2023. You can only order via their website. The early-bird price of the Sportbot is €3550, but you only pay a 10% deposit now. The pre-order period is between October 1st to October 11th, 2022.
I have not tried the machine yet, but it looks pretty impressive, and I hope to be able to do so in a not too distant future.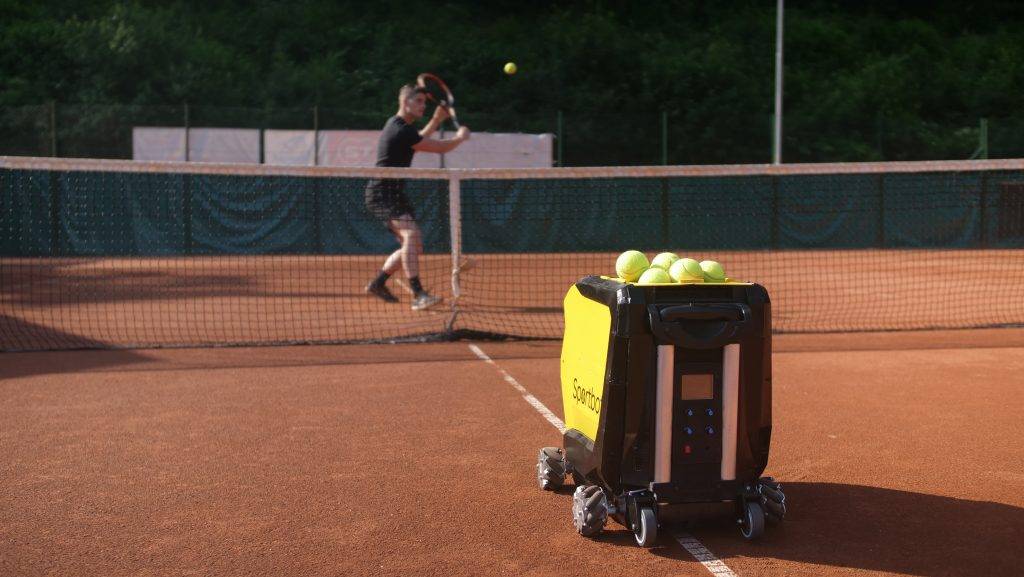 Listen to the podcast
It was interesting to talk to Toni, a big tennis fan who played competitively, until he realized it wouldn't make financial sense to continue pursuing a pro career. Instead, he took up engineering and put his passion and mind into developing a ball machine with features that don't exist on the market.
A moving ball machine is much better at simulating match situations and hitting with a human, and that's why Toni was surprised that there wasn't a machine with this capability on the market already. But it's also not trivial to develop. The most challenging aspect of creating the Sportbot is for the ball machine to understand where it is on the court. It requires advanced development involving sensors, but with modern technology, almost everything seems possible if you put your mind to it.
Watch it move
You can watch the teaser video of the Sportbot below. Players around Slovenia have been able to test and give feedback on this machine and after many iterations, it's now available for pre-order.
Are you excited about the Sportbot? Are there any features you would like to see in future generations? Please comment below!
You can check out the official website here.