Why is there a toilet in the tree? Listen to my almost two-hour conversation with coach Evan Gaudreau. You will find the answer.
A personal conversation with Coach Evan Gaudreau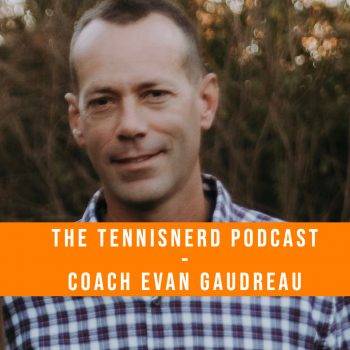 Coach Evan has been on the Tennisnerd podcast several times, discussing some of his interesting thoughts around patterns of play and box training. Click here if you want to read some of his analysis pieces.  But we had never had a personal chat before, so it was overdue. In this conversation, we don't only talk about winner ball, box training, and patterns of play. We get into childhood PTSD, wishes for the future, frustrating players to watch, what tennis needs to do to stay relevant, diet for people nearing 50, and much more.
Far from all, it is about tennis, but we try to relate as much of the podcast as possible to the sport we both love. Evan has a straightforward and honest way of talking. He is not afraid to pull punches or say what is on his mind. I like that. It is refreshing. Although I'm sure it can rub some people the wrong way, I encourage you to listen to this episode with an open mind. We are just two guys talking about tennis and life. Hopefully, it's not too boring to listen to.
Any feedback you have about this episode or the Tennisnerd podcast, in general, is appreciated. Besides the weekly talk to my friend Dennis Timar about the state of tennis, I aim to interview and talk to players from in and around tennis all over the world. If you have any ideas for exciting guests, let me know in the comments.
Listen to the podcast
You can listen to the podcast on the embedded player or your favorite platform, like Spotify or iTunes.
Again, I hope you like the chat and subscribe to the upcoming episodes. It means a lot. Thanks!