Andy Murray is back on tour and back to winning ways with two straight victories so far in the Citi Open in Washington, D.C. This obviously raises the question: Can Andy Murray win the US Open? With the amazing comebacks from injury for Federer, Nadal and Djokovic it does not seem far-fetched.
Andy Murray has been off with a hip injury for close to a year but now seems to be back in good condition. The question is if he can return to his previous level of play, especially considering he has such as gruelling physical style of tennis. Looking at how Federer won the Australian Open, Nadal won the French Open and Djokovic won the Wimbledon, it might be fitting that the fourth person of the so called "Big Four" wins the fourth slam of the year? But can Andy Murray win the US Open?
If you are into tennis betting, I am sure a bet on Andy Murray to win the US Open would give you a nice profit. The question is, with the revival of Djokovic, a likely hungry Federer and a Nadal that seems to have found his form also on faster surfaces, does Murray really have a chance? Does he have enough time to get back in form and ready to battle out enough matches to compete for the slam. Best of five sets will be tough on his body for sure.
Can Andy Murray win the US Open? And who are the other favorites?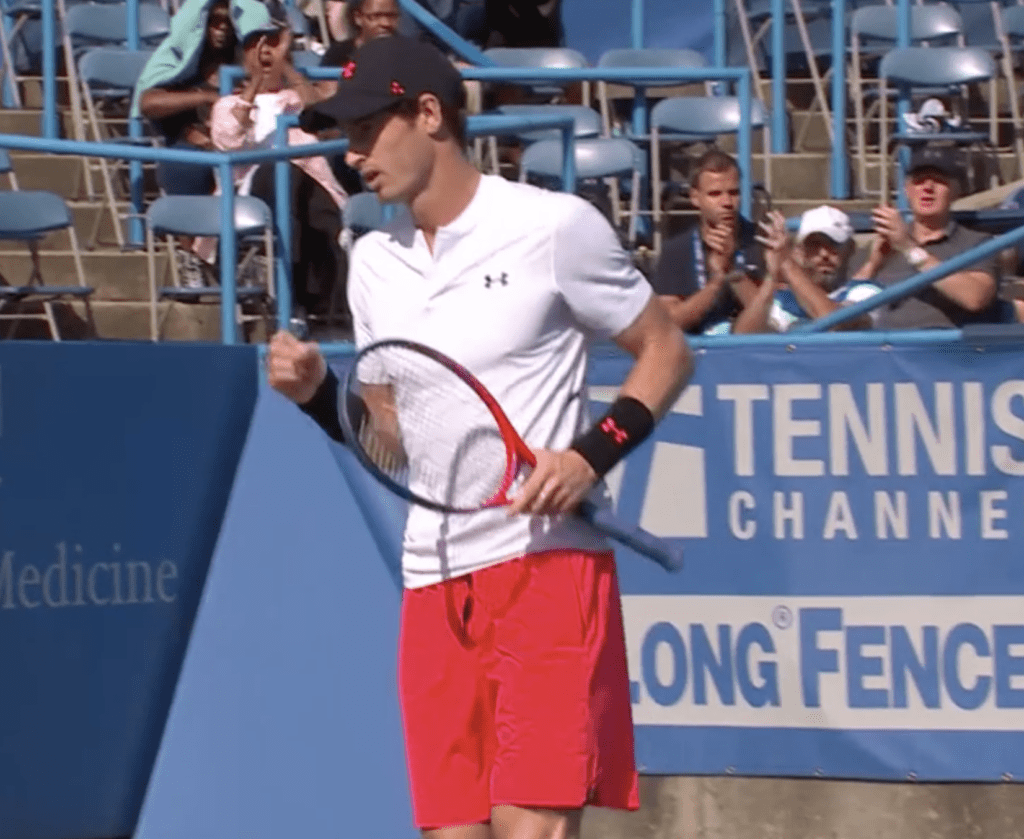 I believe that Andy Murray has a slim chance to win the US Open, but my prediction is that it is too much too soon for him. Especially now considering the other three players of the Big Four seem to be in good form. Djokovic won Wimbledon and loves the hard courts, so I would put him together with Nadal as the key favorites. However, Federer is of course always there in the mix, but it is hard to say in what kind of mood and form he is in. He has opted out of Rogers Cup in Toronto and is again going for the strategy to conserve his body.
Also, Federer has not won the US Open since 2008! That is ten years ago, which is easy to forget when you think of all the success he has had at Grand Slams. So it would be a "surprise" for Federer to win the tournament. This makes me put Djokovic and Nadal at the top of the favorites' list. Federer is a close third. And then at the fourth spot there is a bunch of players: Del Potro, Cilic, Murray (big-time outsider to me), Isner (yes!), Nishikori and Zverev. Zverev has not really performed at slams so far, but at some point this will turn around I believe.
Now it would be interesting to hear your take on this year's tournament. Who will take the title? And…Can Murray win the US Open? Please comment below.