Beating Djokovic in a Grand Slam has so far proved impossible in 2021. It's the US Open Final tomorrow. Can Medvedev defeat Djokovic?
Djokovic is on the verge of making history, winning all the four grand slams in one year and reaching 21 grand slam titles total, surpassing both Federer and Nadal at 20. It's a magical feat and he's only one match away. The man he needs to beat, Daniil Medvedev, loves the US Open and has only lost a set on the road to the final. Still, the biggest obstacle in tennis remains, can Medvedev defeat Djokovic?
If we didn't look at Djokovic's magical year so far and his bizarre ability to win matches where he is not even playing that well, you would say that Medvedev could be the favorite. His way to the final has been smoother (Djokovic did have to go through five sets against Zverev and has lost a set in almost every match) and he has been in top form all hard court season (title in Toronto, semi-final in Cincinnati).
But even at the odds of 3 times your money on Medvedev, it's hard to bet against Djokovic. His mental strength in these types of matches is unmatched in history. I'd never thought someone would be able to outshine Rafa in the mental area of tennis, but it's clear that Djokovic has. That's why he is turning out to be the best tennis player of all time.
What can Medvedev do?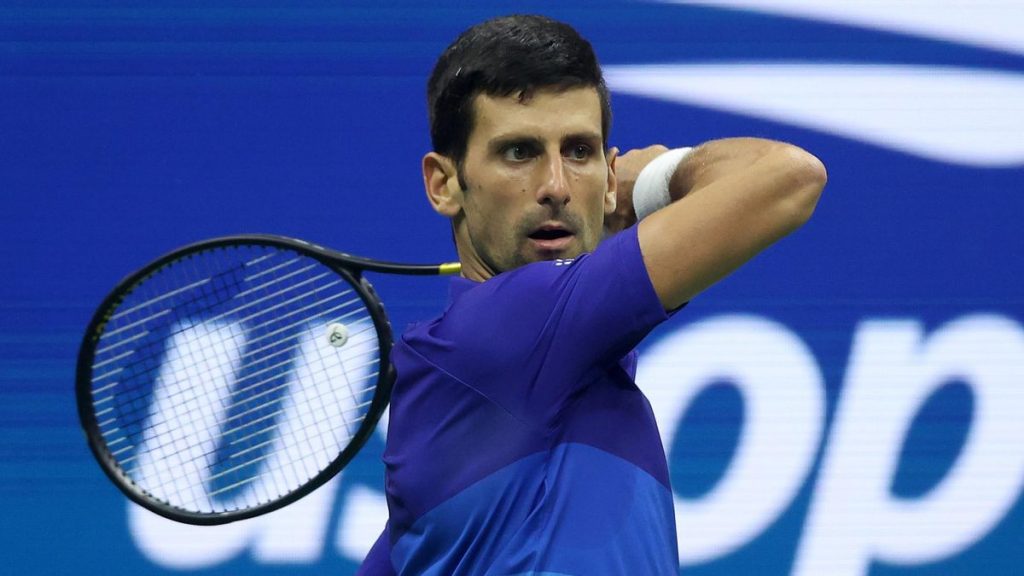 There is really only one thing that Medvedev can do on Sunday. Believe. He needs to come in with confidence, disregarding who is on the other side of the net and what he is about to achieve. He needs to play his own game and do it to the best of his abilities. Then he has a legitimate chance of winning his first grand slam title. That's how good Medvedev is. Ahead of the draw, he was the only man who had the chance of beating Djokovic. I thought that Zverev also had potential, but although he managed to push Novak to five sets, it remained unlikely that he could go all the way.
While the women's final between Raducanu vs Fernandez is very difficult to predict since it's a match between two pretty unknown players who have just played the tournament of their young careers (both 18), men's tennis is in a different space. Djokovic has a stronghold on the game and although you see players like Zverev, Medvedev, Tsitsipas, Alcaraz, and Sinner improving and getting closer, they're not there yet.
That's why I believe Djokovic will win. It won't be easy and he will be under immense pressure. But if there is one thing he has shown during his tennis career, it's that when the chips are down – he is the best player at handling it.
What are your thoughts about the US Open Men's Final 2021? Djokovic 21 or Medvedev 1?