The semi-finals in the men's French Open 2018 are set and I wanted to write my thoughts about who will make it into Sunday's final. So here are my French Open 2018 Semi-finals predictions.
First a disclaimer: my French Open 2018 Semi-Finals predictions might not be terribly original. After all, there is a guy called Rafael Nadal who has ruled the clay courts and the French Open for more than a decade. He has been the overwhelming favorite ahead of the tournament to win his 11th title, and his chances have not diminished.
Still, you have to appreciate Diego Schwartzman's incredible performance for a set and a half against Rafa in the quarter-finals. Schwartzman was taking the ball early and dominating the court, and who knows what the scoreline would have been if the skies had not opened up and washed the players into the locker rooms. After the rain delay, a re-energized Nadal came out and played a lot more aggressively to win the match in four sets.
How big a favorite is Rafa against Del Potro? Well, you can check out some sites for betting on tennis here, and I am sure you will find that the odds are stacked against the Argentine. But let us look at each match.
French Open 2018 Semi-finals predictions – Rafa vs Del Potro
Del Potro has, since he came back from his many injury problems, done his talent justice and is again a top ten player in the rankings. He can play well on all surfaces, but the five times he has beaten Nadal has always been on hard courts. Nadal, on the other hand, has won nine times in their head-to-head, the most recent one at the US Open last year. They have played on clay a couple of times with Rafa being the winner on all occasions.
With those stats in mind, is there anything to suggest that Nadal will not win this match? Well, I think Del Potro is confident, has nothing to lose and possesses the shots to hurt Nadal, but on the courts of Roland Garros, it is simply not enough. I would love to see this match become a fight, but I honestly do not think it will. If Del Potro can play with the fearless approach of Schwartzman from the start, I think he can win a set. It usually takes Nadal a little while to get going, but when he gets going…there is not one player who can stop him on his favorite surface.
Winner: Nadal in four sets.
French Open 2018 Semi-finals predictions – Cecchinato vs Thiem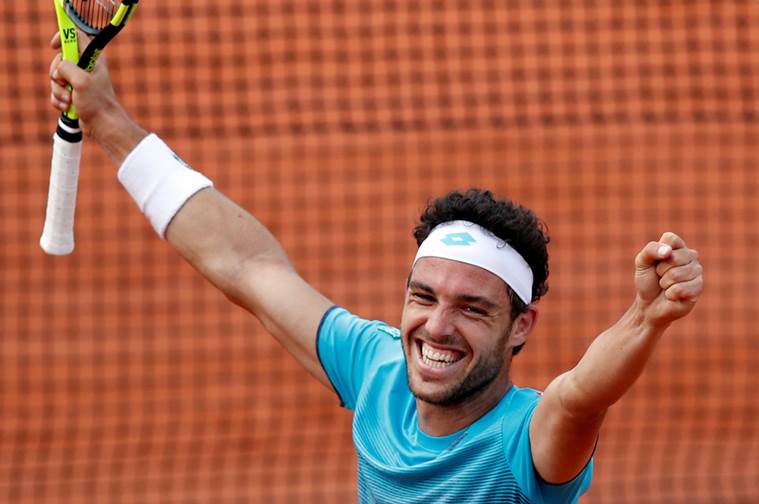 Marco Cecchinato is so far the story of the tournament. The 26-year-old is the first Italian player in 40 years to reach a semi-final at Roland Garros and he did so in a spectacular way when he beat Novak Djokovic in the quarter-finals. Right there he showed how impressive his talent (especially on clay courts) is. But I am sure the match against Djokovic has taken its toll and I think there is a possibility he will be tired, despite a day of rest in between matches. It would be great to see him in the same form as he was against Djokovic, but I personally doubt it.
Dominic Thiem on the other hand, looks quite fresh and got an easy win when Alexander Zverev had hamstring problems in their quarter-finals encounter. The young Austrian seems confident enough and has even beaten Nadal on clay earlier this year. He plays on his favorite surface, and like Rafa, he is the overwhelming favorite in his match. Despite the many tricks Cecchinato might have up his sleeve, I think there can only be one winner: Thiem.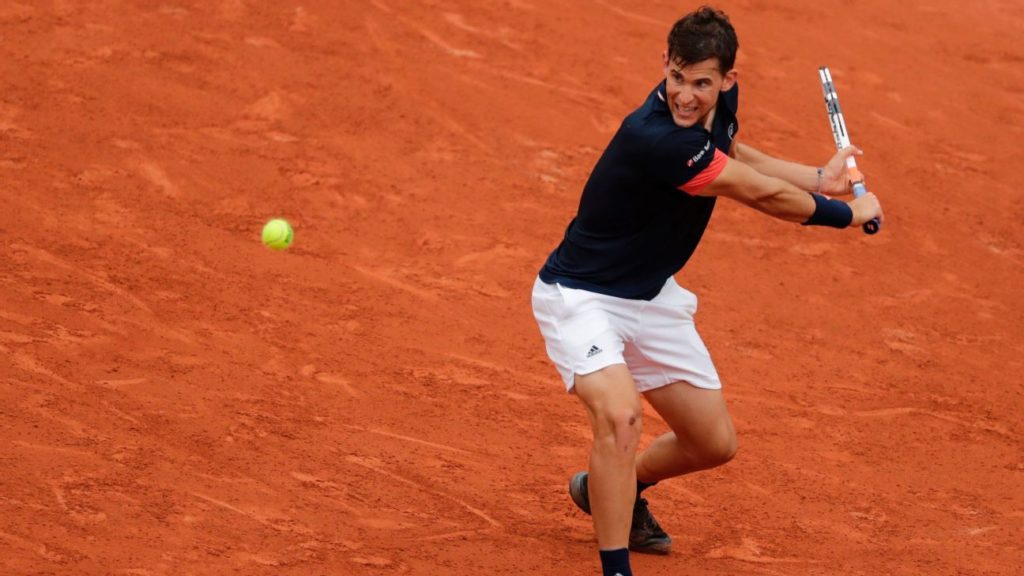 And then we have a true popcorn match in the final: Rafael Nadal vs Dominic Thiem.
What do you think about these predictions? Nothing revolutionary, but maybe you have another opinion? Please comment below!