The Men's French Open final is upon us after two dramatic semi-final matches that were played under very difficult conditions. Now we can look forward to another installment of Nadal vs Thiem. Here is my French Open final Prediction.
Dominic Thiem was impressive against Djokovic in the semi-finals and is more and more becoming the true "Prince of Clay". However, beating Nadal at Roland Garros is as close to an impossible task as there is in tennis. But there are three people who I believe have the game to do it: Djokovic, Wawrinka, and Thiem. Still, my French Open Final Prediction will be that Rafael Nadal wins his 12th Roland Garros title.
But I really hope that Thiem can make a match of it and win at least one set. He has the weapons to hurt Rafa and can play under zero pressure. Mentally he seems to be in a good place. It was especially clear how he handled the horrible wind and weather conditions in contrast to a more than average grumpy Djokovic. This skill and mentality towards adversity is something Thiem shares with Rafa. You can't change the conditions so just do your best in them.
French Open Final Prediction – How can Thiem hurt Rafa?

Yes, the big question is of course: What do you do to have a chance at beating Rafa at Roland Garros? Well, according to Andrei Medvedev in his excellent interview with Matt Roberts at the Tennis Podcast, you have two options:
Go all-out attack and hope you have one of the best tennis days of your life.
Mix it up as much as you can. Play "dirty" tennis. Drop shots, net rushes, things to throw Rafa out of his rhythm. Possibly you can even argue with the referee or do a few other gamesmanship things to get into Rafa's head. Kick his water bottles maybe?
Other than those two, high odds options, there is not a whole lot you can do. Thiem has the topspin and the groundstrokes to go toe-to-toe with Nadal for a three-setter as he has beaten him on clay at other tournaments, but does he have it over the best of five on Nadal's favorite court? That is the million dollar question.
Looking at the bookmakers, they all hold Rafa at a massive favorite to win. Thiem pays out 4,5 times the money on average and Nadal 1,25.  It is a tough bet to make.
French Open Final Prediction – If Rafa wins, how many can he win?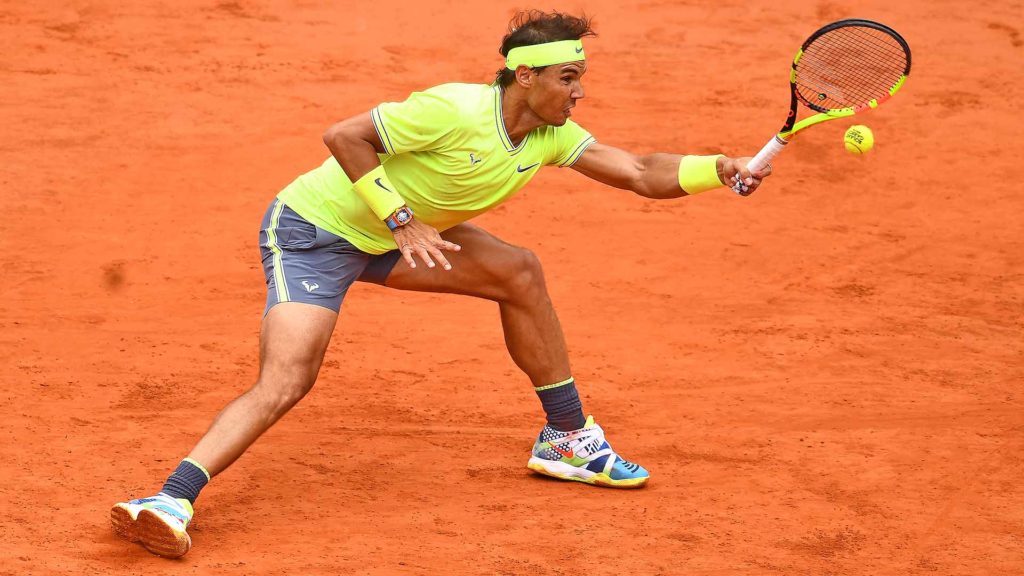 If we find ourselves in the likely scenario that Rafa wins his 12th French Open title and his 18th Grand Slam, we have to ask ourselves the question: How many French Open titles can he win? Two more? Three more? As long as he is healthy he will remain the favourite. At some point, the body will start saying no and he will be slower and more vulnerable. But he is already 33, with the mindset and determination he has, I am sure he can go on and win at least two more titles. And then his grand slam record is on 20, possibly tied with Roger. It makes for a fascinating scenario.
We have been able to enjoy a time of three true tennis greats – the three best players who have ever lived, that one should be hard to argue: Federer, Nadal, and Djokovic. It is amazing how they keep working hard on their games despite being at an age where most players have already retired, or are at least not getting the results they used to. When will the shift in generations happen? Will Tsitsipas or Zverev win a slam already this year? Or is it too soon? It does look likely that all slams will still be won by the three GOATs this year. But who knows? Maybe Thiem can create the upset today that changes the outlook for the rest of the year? If he can beat Novak and Rafa on clay, maybe other younger players will feel they can do it too?
What do you think? Keen to hear your predictions in the comments below!
Pics: ATP World Tour, Fox
***