Alex Mann is back with his predictions and a Men's US Open 2022 preview. There are also two freshly recorded podcasts covering the event.
Before we get into Alex's thoughts about the Men's US Open 2022 preview, I wanted to say that you can listen to a podcast I did with Dennis Timar on Spotify, iTunes and other podcasting platforms. You can also listen to it here on Tennisnerd in the embedded player. I have also uploaded a vlog on YouTube where I break down the draw. You can find that below as well.
I would very much appreciate if you watch/listen to get the content above. And all of us contributing to Tennisnerd are of course keen to hear what you readers and listeners think! Who is your pick to win the US Open 2022? Do you like this type of content? Let us know in the comments below.
Okay, word over to Alex and his predictions.
Men's US Open 2022 Preview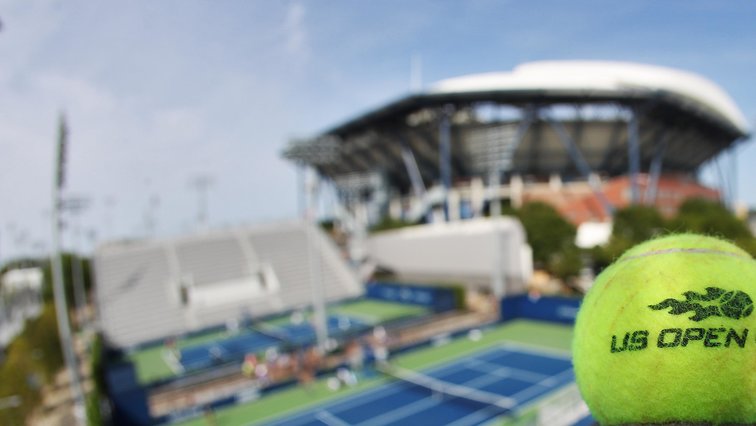 The year's last major looks to be one of the most "open" tournaments in a long time.
The men's top seed, Daniil Medvedev, hasn't seemed as invincible as he looked last year, so can he finish off his Grand Slam season on a good note?
The men's world number 1 ranking is up for grabs this fortnight, with Daniil Medvedev, Rafael Nadal, Carlos Alcaraz, Stefanos Tisitpas, and Casper Ruud all in the running for the top spot.
The biggest talking point on the men's side is that the current Wimbledon champion, Novak Djokovic, will miss this year's tournament as he cannot travel to the US due to his Covid vaccination status.
The 2020 men's finalist and world number 2, Alexander Zverev has also withdrawn from the tournament as he is still recovering from his ankle injury, which he suffered in his semi-final loss to Rafael Nadal at this year's French Open.
If you want to place a bet on the US Open, you can check out Betsson (Europe) or BetUS (USA).
Contenders
Daniil Medvedev
Although Medvedev reached the Australian Open final at the beginning of the year, he has had quite an inconsistent season for his high standards. The world number 1 is the US Open defending champion, denying Novak Djokovic the grand slam at last year's tournament. The Russian also has a tricky draw, with a potential meeting with Nick Kyrgios in the fourth round, Felix Auger-Aliassime in the quarter-final, Stefanos Tsitsipas in the semi-final and Rafael Nadal in the final. Having said this, his record in Flushing Meadows is outstanding, having reached at least the semi-final stage in his last three appearances. Expect Medvedev to bring his A-game this fortnight.
What racquet does Daniil Medvedev use?
Rafael Nadal
Nadal will play his first US Open since he won the tournament in 2019. The Spaniard is low on match practice and has only played one competitive match since his withdrawal from the semi-final of Wimbledon against Kyrgios. However, we mustn't forget that Nadal is a 4-time US Open champion and has won two of the three majors this year with little preparation and without being fully fit. No one in the men's draw has as much major experience as him, so you can never count out a 22-time major champion to win a fifth title in New York.
What racquet does Rafael Nadal use?
Ones to watch
Carlos Alcaraz
After breaking through at the beginning of this year, defeating Nadal and Djokovic back-to-back and winning two Masters 1000 titles, the young Spaniard has been inconsistent in the last few months. He did reach the quarter-final stage of the US Open last year, so the 19-year-old will be looking to better this result.
What racquet does Carlos Alcaraz use?
Nick Kyrgios
This has probably been Kyrgios' best season of his career. He's gone deep in almost every tournament he has played this year. He reached the Wimbledon final and won the Washington title a few weeks ago. These results are awe-inspiring, considering the limited schedule he plays. Having said this, he has never reached beyond the US Open third-round and has struggled in best of five set matches in the past. The Wimbledon final result does suggest it is very likely he can make another deep run in a major.
What racquet does Nick Kyrgios use?
Stefanos Tsitsipas
Tsitsipas reached the Cincinnati Masters final last week, losing to Borna Coric. His semi-final win against Medvedev should give him confidence going into the US Open, where he has underperformed in the past. The Greek's lack of consistency this season has made him hard to predict, but when his serve and ground strokes are flowing, he is tough to beat. He has also recorded victories over Medvedev and Nadal on a hard court, so experience may help him during this year's tournament.
What racquet does Stefanos Tsitsipas use?
Felix Auger Aliassime
Auger Alisassime has reached at least the fourth round of four out of the last five majors. He reached the semi-final of the US Open last year, losing to Medvedev but seems to have improved since then.
What racquet does Auger Aliassime use?
Matteo Berrettini
Berrettini has had an unfortunate year, missing the French Open due to injury and Wimbledon due to contracting Covid. The Italian has underperformed recently, but if he can find his ferocious forehand, he will be hard to beat.
What racquet does Matteo Berrettini use?
Jannik Sinner
Sinner has performed well in the last few months. He reached the Wimbledon quarter-final, taking a two sets to love lead against Djokovic before losing in five. He then defeated fellow Next-Gen star Alcaraz in the final of the Croatia Open. Sinner reached the fourth round last year and has a favorable draw. He could set up a rematch with Alcaraz in the quarter-final.
What racquet does Jannik Sinner use?
Cameron Norrie
The rapidly improving Brit is having his best season so far. He has reached a career-high of number 9 and made the semi-final of Wimbledon, losing out to Djokovic. Before this year, Norrie had never advanced beyond the third round of a major. He is now expected to go deep in majors and could face Nadal in the quarter-final.
What racquet does Cameron Norrie use?
Taylor Fritz
The world number 12 has really stepped up his game and played some superb tennis this year. He has won two ATP titles in 2022 and reached the Wimbledon quarter-final. No American man has won the US Open since Andy Roddick in 2003. Currently, Fritz is America's best chance.
What racquet does Taylor Fritz use?
Borna Coric
Two weeks ago, I would've been shocked if anyone had put Borna Coric in their US Open contenders list. Now here we are. Coming off the back of an injury, the former world number 12 was ranked outside the top 100 heading into the Cincinnati Masters. Coric then played the best tennis of his career, defeating top players such as Nadal, Bautista Agut, Auger-Aliassime, Norrie, and Tsitsipas to win his maiden Masters 1000 title. In the past, the former junior number 1 has failed to live up to expectations but this has rapidly changed. Can he continue to rewrite this assessment this fortnight?
What racquet does Borna Coric use?