Since Serena Williams, a legendary player in women's tennis, announced her retirement, the attention is now on the upcoming crop of American athletes. Most notably, names like Naomi Osaka, Madison Keys and Coco Gauff have all been making major waves throughout professional tournaments over the last few years – but who are these rising stars and what makes them stand out?
Taking over from Serena
The younger of the Williams sisters has secured her legacy as perhaps the finest women's tennis player of all time. She has ruled the women's tennis scene for years, however, with time, younger players are starting to emerge. You only need to take a look at a reputable Canadian sportsbook to notice the changing of the guard, with the top three favorites for glory at the ongoing French Open all being aged less than 25, namely Iga ?wi?tek, Aryna Sabalenka, and Elena Rybakina.
Despite this, none of the aforementioned top three come from the US. In this article, we'll talk about the best American women's tennis players who could unseat Serena as the game's leading lady.
Coco Gauff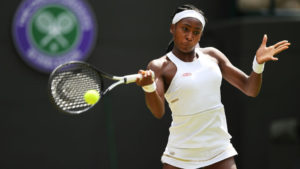 The future of American women's tennis looks bright with the emergence of 16-year-old Coco Gauff. After her breakthrough performance at Wimbledon in 2019, where she defeated Venus Williams in the first round, Gauff has quickly become a major attraction in the sport. Her poise, determination, and mental toughness on the court were on full display the following year when she defeated reigning champion Naomi Osaka at the Australian Open.
The prodigious teenager has already impressed with victories over several top 10 players and seems to relish playing in front of a big crowd. Although it's still early in her career, many pundits believe that Gauff has the potential to become America's next great female tennis player, and that elusive first major is surely just around the corner.
Naomi Osaka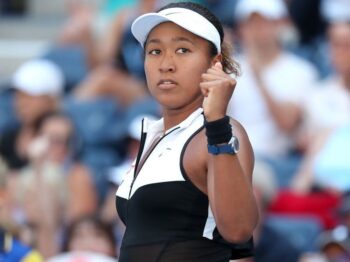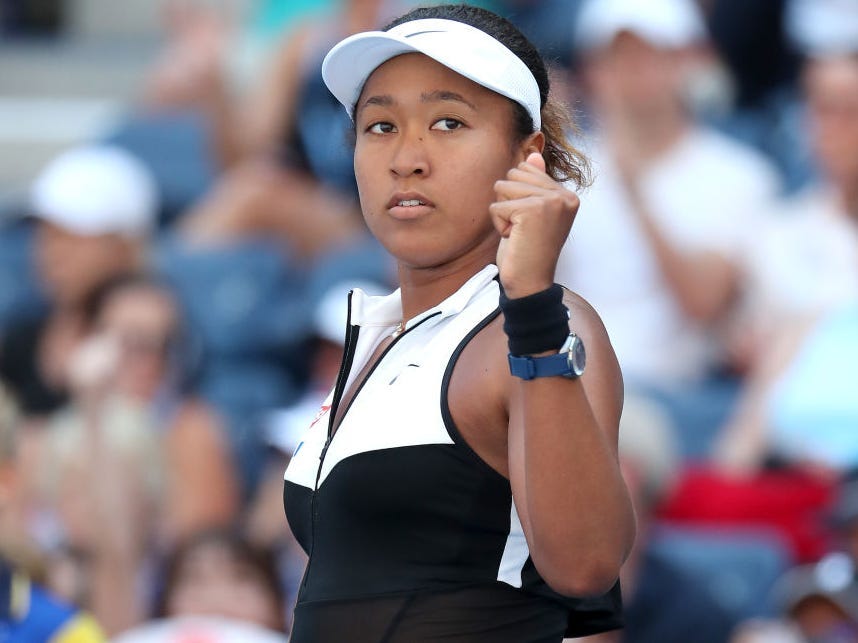 Although in recent years, she has chosen to perform under the Japanese flag rather than the famed stars and stripes, Naomi Osaka is half-American on her paternal side. She has resided in the United States since the age of three.
One woman who stands out from the new crop of talent crop is Naomi Osaka. As well as her impressive on-court abilities, Osaka's off-court personality has won her countless fans worldwide. Seeing someone so young be willing to voice their opinions on social issues and defend their values is encouraging.
At just 25 years old, she's already claimed four Grand Slam titles, an impressive figure considering her tender years. Her maiden slam title came when she lifted the US Open in 2018, defeating her idol Serena Williams in the final. Two years later, she was back on top of the pile at Flushing Meadows, and she also has two Australian Open triumphs under her belt.
She's made a name for herself with her aggressive play style and powerful serve. And that's not all–she uses her voice outside of tennis to advocate for important causes, like the Black Lives Matter movement. She is currently expecting her first baby and is, obviously, taking time off from the WTA tour.
Madison Keys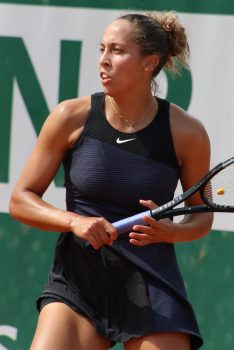 Serena Williams has distinguished herself as one of the best players to ever grace the court with an astonishing 23 Grand Slam titles. However, with her career now over, all eyes are turning to Madison Keys to take over as America's number one draw potentially. With a powerful serve and lightning-fast reactions, Keys has already proven herself to be a force to be reckoned with on the court, and her tenacity and drive give her great potential to achieve greatness in the future.
She turned professional in 2009 at the age of 14 and has since then climbed up the ranks. She reached her first major final in 2017 at the US Open, where she lost to fellow American Sloane Stephens in straight sets. She has three grand slam semifinals under her belt after impressing down under in 2015 and 2022, as well as at the 2018 French Open.
Jessica Pegula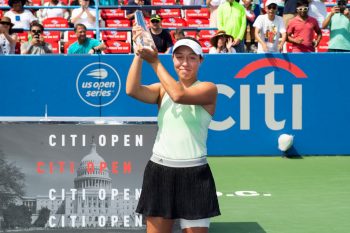 Jessica Pegula might not be as well-known as the others on this list, but she's currently the highest-ranked American on the WTA tour and a player to watch out for. Pegula's career breakthrough came at the Australian Open 2021, where she beat some of the top players, including Victoria Azarenka and fifth-seed Elina Svitolina, before bowing out in the quarterfinals.
Conclusion
With these four outstanding players at the peak of their game, the future of American tennis appears bright. The truth is that these young athletes are gearing up to do everything they can to follow in Serena Williams' footsteps, despite the possibility that they may never match the high standards she set. These players will surely continue to leave their impact on the tennis world thanks to their distinctive playing styles, tenacity, and desire for success.