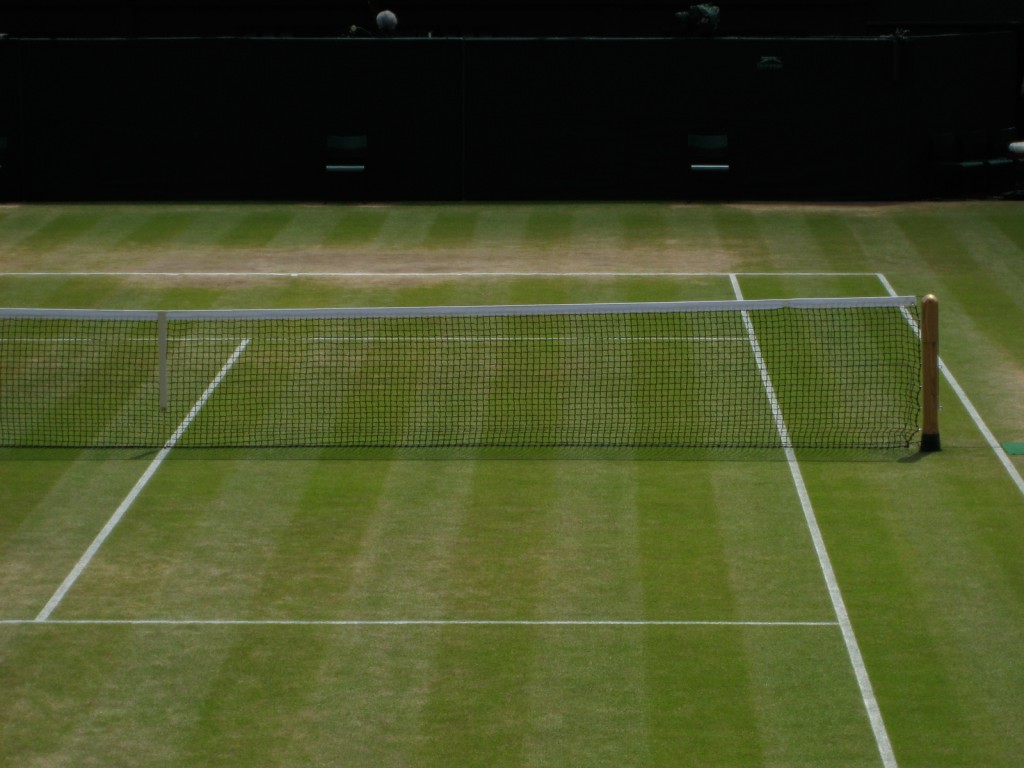 Today is the first official day of the 2011 grass court season and it's not a bad one. The two main warm up events for Wimbledon are as usual Queens and Halle. The big question is of course which stars will come to play after a long and testing French Open, Federer (Halle), Nadal (Queens) especially. But even if they don't participate we should be in for quite a treat.
The first day action offers: Nieminen vs Lu –  Lu had an amazing Wimbledon last year, but we haven't seen much good from either player of late. I would say Nieminen might be the more solid player here.
Lopez vs Tursunov – Lopez is having the year of his career and he beat Nadal here last year. I don't see how a the always funny Tursunov (@tursunovtales) can counter that.
Mahut vs Golding – Golding? Sorry, no idea who that is but ATP tells me he is a young brit. Marathon-man Mahut should be able to get the better of him on his favorite surface.
Kohlschreibier vs Stebe – We haven't seen many good things from Kohlschreiber of late, but hopefully the grass can revive him. He should be able to beat Stebe who is ranked around 200.
Nishikori vs Querrey – This could be the match of the day. Nishikori seems to be doing well under Brad Gilberts tutorship while Querrey looking for the form of old. Grass should suit Querrey better though and I predict he will take it in straights.
Haase vs Dolgopolov – Can Dolgopolov's funky playing style work on the green stuff? Why not? And Dolgo is always fun to watch!
Sweeting vs Ljubicic – Ljubicic had a good French Open and I see Sweeting as more of a top spin clay courter, so there's only one winner here and that's Ljubo.
All the above matches can be streamed live at Livescorehunter.com