There will be no Federer vs Nadal final. Federer lost and Nadal won. What does this mean? Here are my US Open 2019 Men's Semi-Finals Predictions.
First I predicted that Novak Djokovic would win the tournament, but when he retired the draw opened up for a new episode of Federer vs Nadal. Then Federer lost to Dimitrov and mentioned something in the press conference about a back injury. While two of the top three suffered injuries, Nadal looks fresh and ready for Grand Slam title number 19! Who can stop him? Below are my US Open 2019 Men's Semi-Finals Predictions.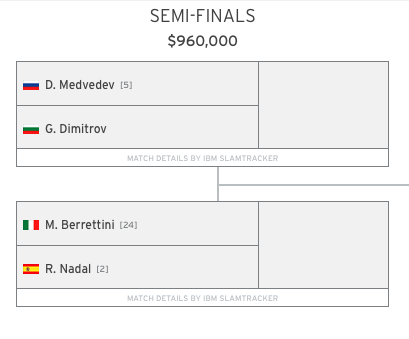 US Open 2019 Men's Semi-Finals Predictions – Daniiiiiiiil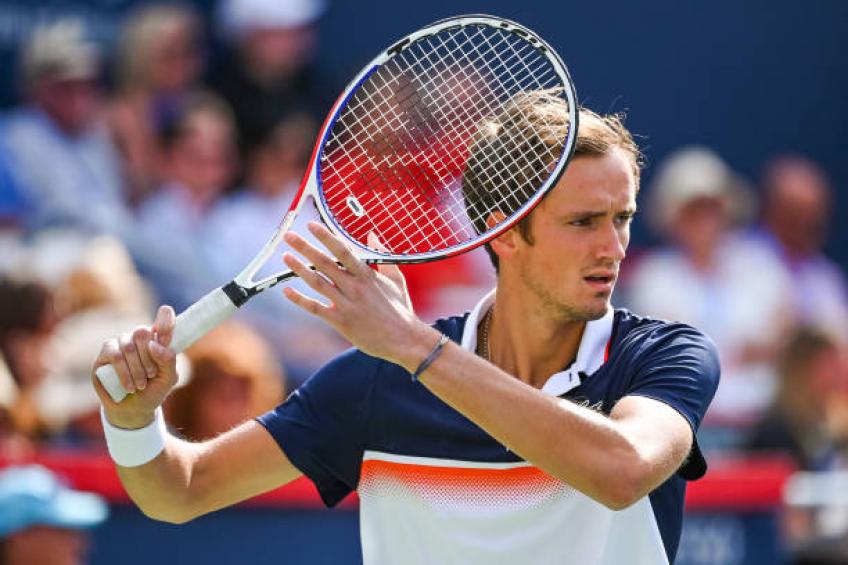 Let's start from the top with Grigor Dimitrov vs Daniil Medvedev. Dimitrov has risen from the ashes of a horrendous year and played some impressive tennis. But is it enough against the ultra-solid and crafty Russian? Medvedev has won the most matches on tour this year and looks to be in close to unbeatable form. There were speculations and indications that his body was spent, but now he has had two rest days to get going again. As the current world number 4, he will be the clear favorite against a Dimitrov whose ranking has gone from top-ten to 78.
Tennis is rarely logical however and the US Open is the most unpredictable slam. Many players who have won a lot and therefore played a lot throughout the year are tired and perhaps slightly injured. That makes it more prone to surprises and upsets. So maybe there is a chance for Dimitrov? The bookies hold Medvedev as a slight favorite and that sounds a bit right. Maybe it is slight, but I still feel strongly that Medvedev will win this match. What he can do against Nadal in the final is another story.
US Open 2019 Men's Semi-Finals Predictions – Rafa for 19
Matteo Berrettini is an exciting player to watch. He rips the ball with massive groundstrokes and never seems to put the foot off the gas. He got through a tough five-setter against Monfils in the quarter-finals and only has today as a rest day, but he should be inspired to fight against Nadal. He even said as much to the crowd in the post-match interview. Despite his intentions and his powerful game, I don't think Nadal will budge. He looks more than ready for another US Open title and is keen to close the gap in the Grand Slam race between Federer and Nadal.
So Rafa is the overwhelming favorite and I doubt he will lose more than one set in this match.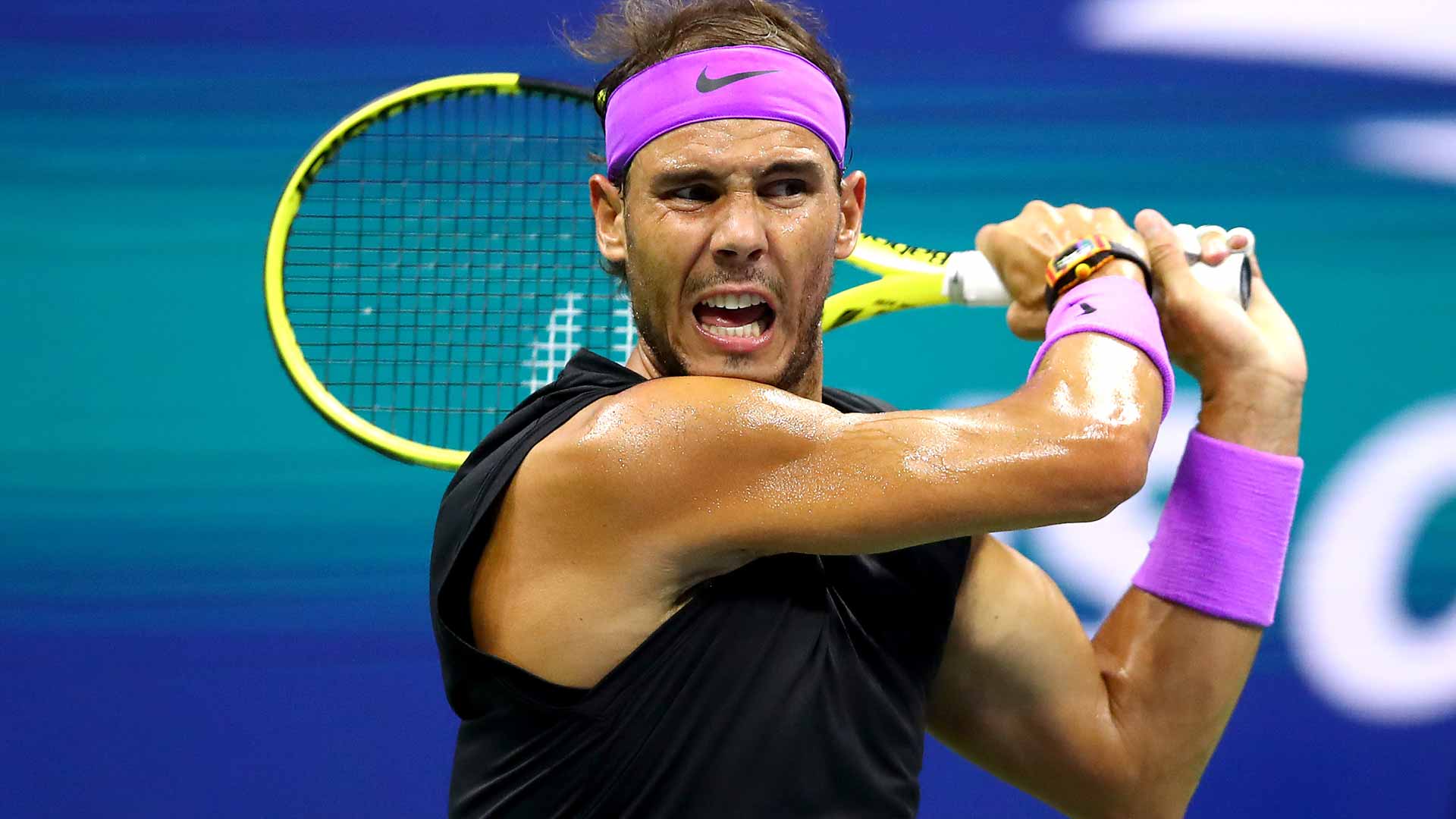 Pics: Getty Images, ATP Tour
What do you think? Can Dimitrov shock again? And does Berrettini have a chance? Please comment below.