We are on the eve of Wimbledon 2019, for many the best tennis tournament of the year. After some turbulence around the Wimbledon seeding system, it is time to look at our Wimbledon 2019 predictions. Keen to hear yours too!
A lot of the talk around the grass court season usually revolves around if Roger Federer can add another Wimbledon trophy to his collection. Having won Halle for the tenth time, Federer is surely one of the favorites going into the third slam of the year. The road there won't be easy, but you can never disregard the Fed Express on the green stuff. That is why he is on top in my Wimbledon 2019 Predictions.
It is hard to predict a tournament without looking at the draw. I don't really have time to go through the entire draw but will instead focus on will who is in form and has a real chance at winning the tournament.
Wimbledon 2019 Predictions – The players that can win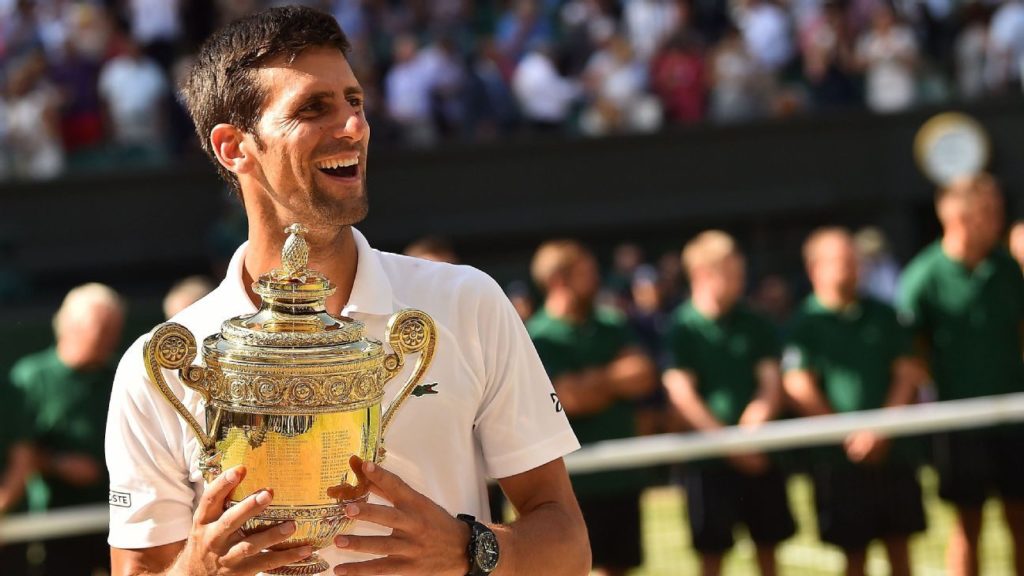 It is impossible to do any Wimbledon 2019 predictions without yet again including the big three: Federer, Djokovic, and Nadal. Federer I already mentioned, Djokovic is the world number one and the defending champion, Nadal reached the semi-finals last year and lost to Djokovic in a titanic battle. So although the Spaniard has not experienced fantastic success at Wimbledon in recent years, he can never be left outside the mix to win it.
Outside the big three, there is a group of players that can be a threat. Among the younger ones, I would have to say Tsitsipas, Auger-Aliassime, and Zverev. Big servers like Milos Raonic and Marin Cilic are always dangerous, but they haven't shown the majestic form needed in my opinion.
Wawrinka has won the three other slams and played really well at the French Open, but grass has never been his surface and I have a hard time seeing that changing in 2019. Feliciano Lopez can perhaps be seen as a dark horse since he won Queens, but I don't think that is enough to be a threat at this best-of-five set grand slam. It would be nice to see him go deep in the tournament though, as he has a nice grass court game.
Wimbledon 2019 Predictions – When will the big three break?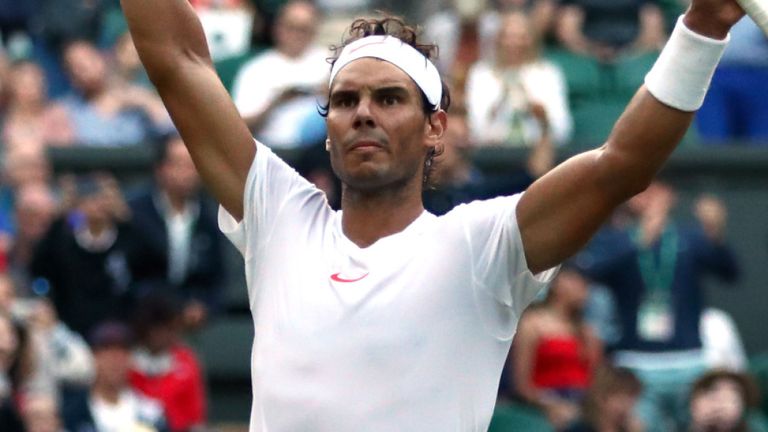 The big question here is when the big three will break their stronghold on grand slams. Their dominance cannot be questioned and is rarely seen in other sports? Is it good for tennis? Besides them all being good ambassadors for the sport, it might be time for a change. Just to keep things a bit more interesting. Or what do you think?
My guess is that Federer wins yet another title. I simply think he is extra motivated when Nadal is breathing down his grand slam total neck with 18 titles. He wants to keep that distance and make his grand slam count 21. If not Federer, I can only see Djokovic defending his title. The Serb seemed to struggle with motivation a bit at the French Open but he usually bounces back in style.
So my money on Federer. Not exactly a gutsy bet, but a guess from the gut.
What is your Wimbledon 2019 Predictions? Please comment below!