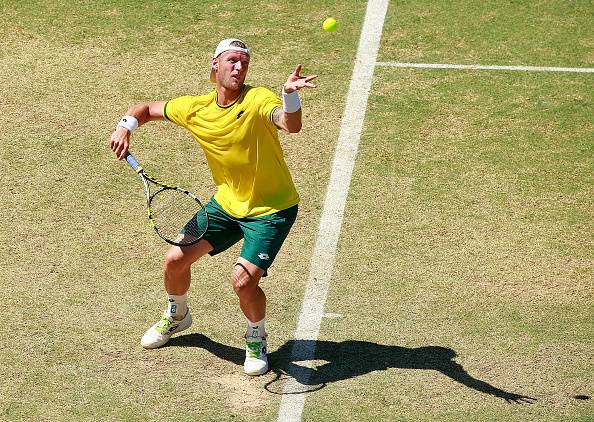 People often wonder about pro player racquets, meaning what racquets pro tennis players use, are they the same as you and I can buy in the store? The answer is often no, pro players endorse the latest racquet models but use something different. Often called a pro stock racquet with a paint job.
I've compiled a list of posts on pro player racquets, meaning what racquets the professional tennis players actually use. It is rarely the model they advertise, which is why some racquet companies have had to change the wording to "endorse". This list and these posts will be updated to reflect any changes in tennis gear or sponsorships for these players. Please comment on the post if you see anything that is wrong or not updated or if you just have suggestions or questions. You can also click find out more about  "Pro player racquets" in the category with the same name.
You can buy pro player gear from one of our affiliates such as Tennis Warehouse Europe, Tennis Warehouse or Tennis Only and Tennisnerd will receive a small commission.
Pro player racquets are often pro stock racquets
When it comes to tennis racquets for the ATP professionals, they often use something called pro stock racquets which are heavily customized using for example silicone in the handle, lead tape
and sometimes personally molded handles. They do this customization from a so called hairpin (rawest form of the racquet) which usually weighs around 300 grams before the customization is applied. These models are not easily available to the general racquet buying public, but you can find them on eBay and other websites from time to time.
There is no magic involved in the making of a pro stock racquet that will make you play better tennis, but the same batch of racquets will give you the same specs (you will find variances, sometimes significant ones, when buying retail tennis racquets), but getting a pro stock racquet usually cost quite a bit more than a retail tennis racquet. You'll be fine using retail racquet, but this is good to know as you will see descriptions such as Wilson H19 and H22 as well as Head PT57A and TGK 231.3 popping up from time to time.
More information about pro stock racquets:
Is a pro stock racquet better than a retail one?
What is a pro stock tennis racquet?
Racquet buying guides
Here is a great racquet buying guide to get you started.
What tennis racquet should I buy?
Top tennis racquets to buy right now
The Gear of the Year 2016
Tennis racquets for juniors
Tennis racquets for kids
List of pro player racquets (per player)
Roger Federer
Rafael Nadal
Novak Djokovic
Andy Murray
Stan Wawrinka
John Isner
Tommy Haas
Kei Nishikori
Lucas Pouille
Dominic Thiem
Milos Raonic
Juan Martin Del Potro
Marin CIlic
Nick Kyrgios
Alexander Zverev
Borna Coric
Jack Sock
Richard Gasquet
David Ferrer
Grigor Dimitrov
Gael Monfils
David Goffin
Albert Montanes
Nicolas Almagro
Carlos Moya
Pete Sampras
Sam Querrey
Yoshihito Nishioka
Malek Jaziri
Vasek Pospisil
Noah Rubin
Taylor Fritz
Pablo Cuevas
Evgeny Donskoy
Robin Haase
Damir Dzumhur
Pablo Carrena Busta
Victor Estrella Burgos
Nicolas Mahut
Casper Ruud
Nikoloz Bashilashvili
Ryan Harrison
Pierre Hughes-Herbert
Jeremy Chardy
Dustin Brown
Thanasi Kokkinakis
Denis Shapalov
Stefanos Tsitsipas
Tomas Berdych
Mischa Zverev
Andreas Seppi
Roberto Bautista-Agut
Gilles Simon
Benoit Paire
Denis Istomin
Feliciano Lopez
Reilly Opelka
Marcos Baghdatis
Luca Vanni
Frances Tiafoe
Gilles Muller
Jack Sock
Dan Evans
Dominic Thiem
Jordan Thompson
Jo-Wilfried Tsonga
Fabio Fognini
Philipp Kohlschreiber
Daniil Medvedev
Fernando Verdasco
John Peers
Steve Johnson