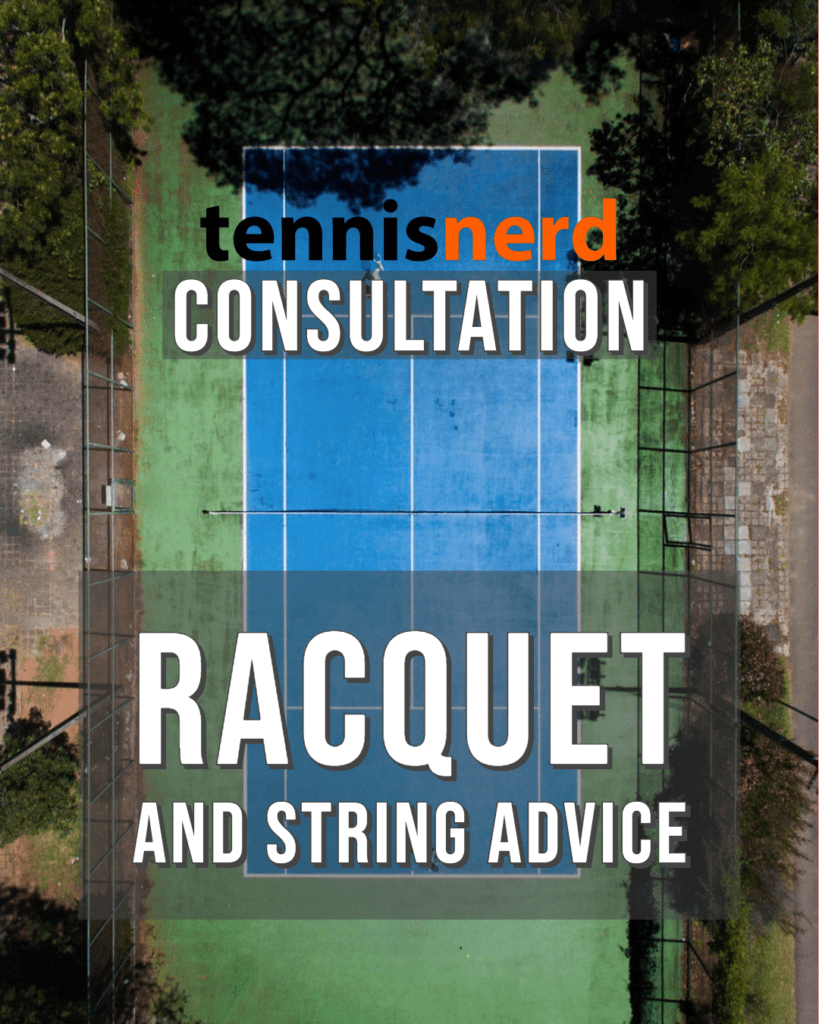 If you need assistance with your gear, you can use one of our highly reviewed racquet consultation services.
Most players have questions or generally struggle with how to get more out of their equipment. Then it might be clever to invest some time and money into a Tennisnerd racquet consultation.
Maybe you just have a question you would like answered, then the Light option might be enough for you. Or you really need in-depth help, then the Pro option is perhaps the way to go. We always try our best to assist you with your tennis needs and our regular consultation have received many 5-star reviews from tennis nerds worldwide.
If there are any issues with our services, please contact us here.
Racquet consultation options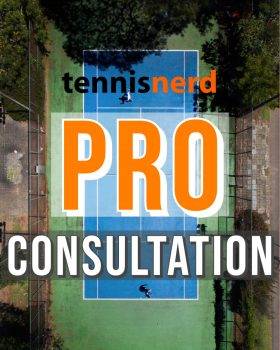 There are currently three different racquet consultation services:
Pro – Where you get in-depth help and the possibility of video calls = €100
Regular – You will get advice via email within 5 working days = €50
Light – This is for you who have a specific question(s) to TN = €20
For any consultation service or assistance, we appreciate if you fill in this form.
This is not only covering racquet consultation, but tennis questions in general.
If we can't answer your question or help you, you get your money back.
Please pay before you submit your consultation form. You can also donate.
If you want to support Tennisnerd in other ways, check out our affiliates
Nordic Dots – Clean and Sustainable apparel
Gravity Belt 2.0 – Excellent training tool to improve your footwork
Grapplesnake strings 10% off – One of my favorite string brands right now
Tennis Warehouse – The best online retailer for tennis gear?
Tennis Warehouse Europe – The best online retailer for tennis gear in Europe?
Tennis Only (AUS) – The best online retailer for tennis gear in AUS?
Free 14 day trial with TopCourt – Online lessons with top pros
Try Swingvision Pro – Measure your shot speed and help you analyze your game
TopSpin Pro – Excellent way to practice your top spin
Flexbar – Great tool to avoid tennis elbow
Angell racquets – Custom tennis racquets
Tennis fitness courses – Improve your court fitness and movement