I've just finished watching a French tennis documentary called "Over the net: Dream or Illusion" on Vimeo (it is a rental) and I can really recommend it you fellow tennis nerds.
Over the Net: Dream or Illusion is created by Mehdi Darlis and deals with life on the less glamorous side of the ATP tour, players ranked below the magic 100 number and who are fighting to make a living by playing Futures and Challenger tournaments.
It is not such a rosy picture when painted this way and it requires a lot of passion and talent from a player to get past the grinding phase of traveling around with unstable income and an uncertain future. Very few who try get to live the life of Federer, Nadal or even Gilles Muller who at the filming of this documentary were 67 in the world, but since, despite the "advanced" age 34, has won two ATP Tour titles (this year) and reached a career high ranking of 26.
So despite struggling in the lower ranks of the ATP tour, the dream can stay alive. But "Over the Net: Dream or Illusion" really gives an honest and thought-provoking insight into the life of the professional tennis player and features players such as Juan-Carlos Ferrero (and his academy), Jo-Wilfried Tsonga, Benoit Paire, Adrian Mannarino and many more, mostly relatively unknown players.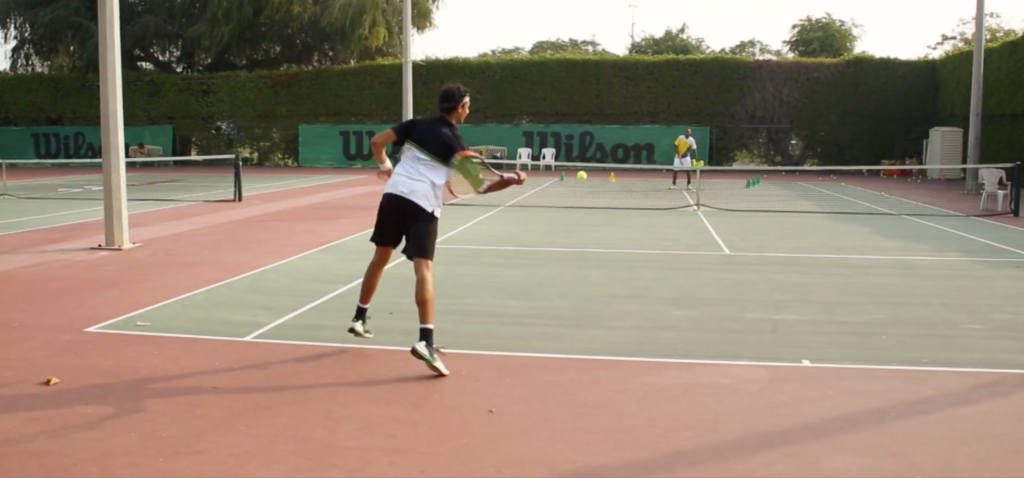 The message is clear: the life of a tennis professional is tough and you need passion, talent, will-power, funding and luck to reach the pinnacle of tennis and make a living playing the sport you love. Sometimes it almost gets a bit too pessimistic, but the reality is that despite being a top world sport it is remarkably tough compared to big team sports to make it in tennis. Just imagine the contrast with being ranked 300 in tennis and being the world's number 300 football (soccer) player. It's impossible to compare these two situations, but it's not like tennis is a small sport – it's usually ranked in the top 5 of the biggest sports in the world, taking into account a multitude of factors and Roger Federer and Rafael Nadal are two of the world's biggest personal brands.
So what can be done to make life in professional tennis more "doable" even beyond top 100?
Here is a list of ideas and things that would need to change for this to happen:
* Even out the prize money. Most Future tournaments have ridiculously low prize money structures while the Wimbledon winner takes home a few millions. Maybe there could be a way to raise the lower level tournaments?
* Find more sponsors. This is tough for all sports, but now that you can't buy your way to the customer through TV like you could in the past, sponsoring sports is a popular and fruitful activity for a lot of companies.
* Stream tennis live from the futures level and try to drive interest around also lower level tennis.
Do you have any other ideas to make life on the lower levels of the ATP tour a little bit better? Comment if you've seen the documentary and tell me what you think. It was about 4 euro/4 dollars to rent and worth every penny in my mind.
OVER THE NET: DREAM OR ILLUSION ? from Mehdi Darlis on Vimeo.