Superfoods – Healthy habits made easy
We love staying healthy, but sometimes how to do it on a daily basis is where most people end up struggling. Even dedicated self-improvement nerds like us want to find easy ways to incorporate healthy habits in our everyday life, without bending backward.
I came across a YourSuper reseller here in Malta – MantraMalta – and I'm a little bit obsessed. The reason being is that I used to keep supplements handy in the kitchen, and while I still take some of them, they don't feel very inspiring, do they?
Pre-mixed powders
I love that these supplement powders are pre-mixed to create the perfect blend for whatever area you wish to improve. Unlike the boring vitamin pills, knowing that these powder blends will accompany something tasty; a smoothie bowl, latte, juice, or overnight oats, that's what makes the whole difference to me.
We bought Mellow Yellow – which I add to my oat milk latte, Forever Beautiful – added to our overnight oats, and Super Green which I add in a smoothie or bowl. I think this should cover quite a few areas; antioxidants, boost for the immune system, detox, healthy skin, and a whole list of other health benefits.
These blends are well thought through, which is what makes them so convenient. And, let's not forget, display-worthy!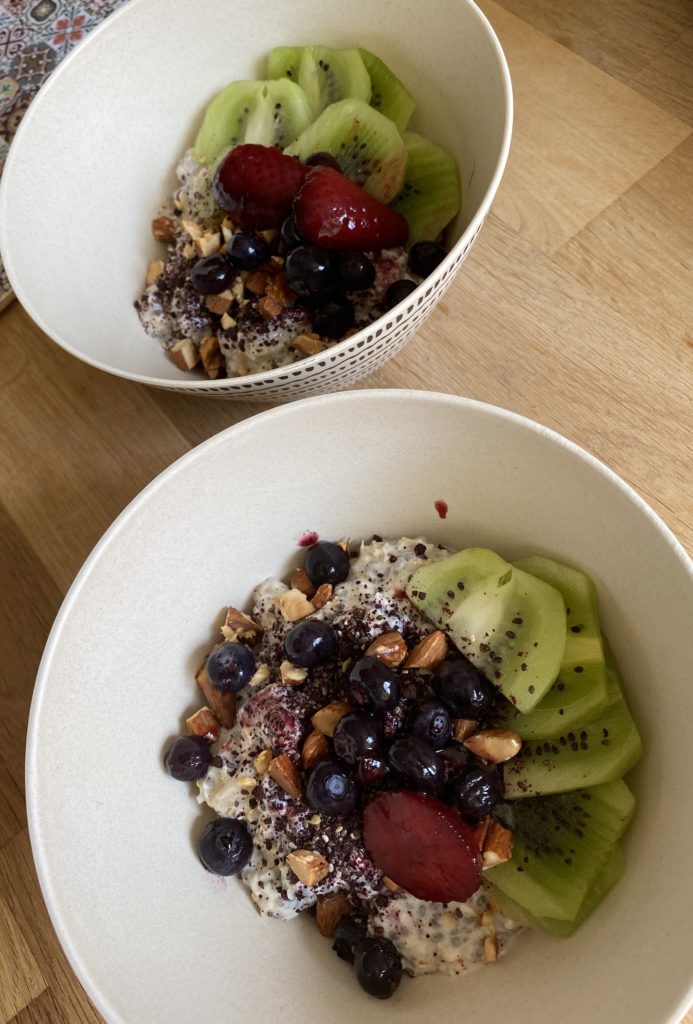 Try these overnight oats
One dl oats
1.5 dl oat milk (or almond, soy, coconut milk)
0, 75 dl yogurt (I use lactose-free Greek yogurt)
One tablespoon chia seeds
One teaspoon organic agave syrup
One banana (mashed)
Pinch of Himalayan pink salt
Mix all and leave in the fridge overnight.
It's so easy to grab this bowl in the morning, add a teaspoon of the Forever Beautiful blend, some almonds and voila!
Mellow Yellow Latte
The Mellow Yellow Latte is my afternoon treat. I would never give up on my morning coffee, that's sacred, but if you want to cut down on the 3 pm caffeine kick, this is it. The Mellow Yellow Latte is nothing but milk (any milk of choice) and one teaspoon of the yellow blend. 
It's got turmeric, ashwagandha, ginger, cinnamon, lucuma, and pepper. (Pepper might sound weird, but it's there to boost the benefit of the turmeric/curcumin). These are all fantastic stuff to help combat stress, anxiety, depression, and inflammation, to name a few.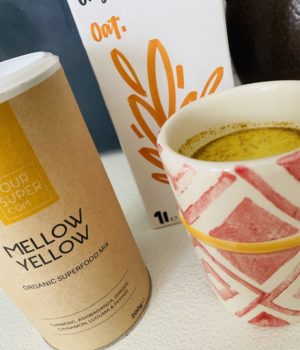 If you want to try the YourSuper products, you can use the discount code Super-Tennisnerd15 to get 15% off your order. Below are links to check them out:
YourSuper on Amazon

YourSuper EU
YourSuper US
All purchases will give Tennisnerd a tiny commission.