The Adidas French Open 2017 apparel line has received really good feedback among tennis fans so I thought it was deserving of a post. Especially since last year's Y3 collaboration wasn't a success.
Or maybe it was, I don't know Adidas sales numbers inside out obviously, but the Y3 Zebra-inspired
collection took some getting used to and didn't have the safer, universal appeal of this year's green and white line.
What do you guys think about the new Adidas French Open
gear? Is it playing it safe or does it work with the red clay? I personally think it works really well.
Are there any other apparel lines that you think stand out for the French Open 2017? I previously posted about Rafael Nadal's French Open kit and one player that gets a lot of attention for his Hydrogen apparel is Fabio Fognini. It would be fun to see more daring collaborations in the world of tennis fashion. Not all attempts need to fail as hard as the H&M Tomas Berdych collection 😉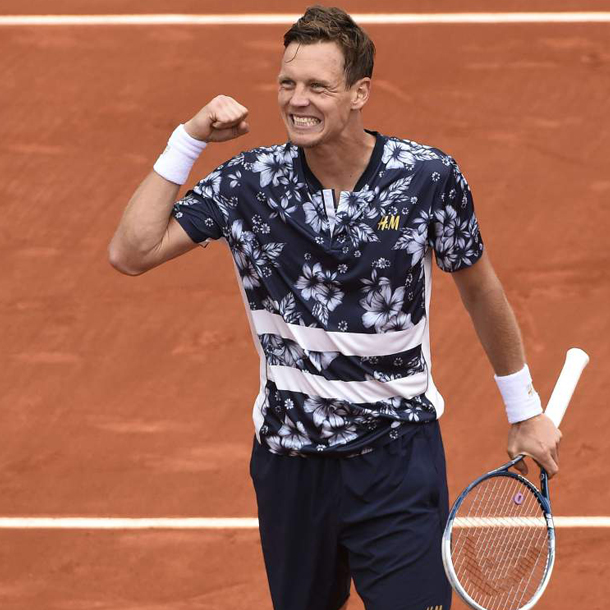 Some players sporting the new Adidas French Open 2017 apparel line (click the link to know which racquets they play with):
Jo-Wilfried Tsonga
Lucas Pouille
Alexander Zverev
Dominic Thiem
You can buy the Adidas French Open collection at any of the following vendors/affiliates:
EU
Racquet Depot
Pro Direct Tennis
USA
Tennis Express
Do It Tennis
Amazon.com