Another Next Gen player that people have their eyes on is Alexander Bublik from Kazakhstan. What racquet does he use?
Alexander (Sasha) Bublik came into the spotlight when he faced Andy Murray in Wimbledon earlier this year. Bublik had said some comments to the press (the Daily Mail) that angered a lot of tennis fans. Such as when he said that watching the likes of Roger Federer and Rafael Nadal bores him: 'They're rallying for, like, 45 shots, you're sitting there thinking: "Can I quit tennis please?"'
He apparently also said. "I never had idols in my life. I never watched anyone play. If you ask me how many titles Federer has won, I will not know."
And: "Last year I was only doing trick shots. Even if I was playing against good guys, top 100 or whatever, I wasn't interested. I would make 100 drop shots to try to win the match."
Nick Kyrgios two years ago or so comes to mind. Or Bernard Tomic any year. But let's disregard this as youthful spunk to rally tennis fans and stir up some controversy. It sounds pretty much like baloney any way. The question here is what racquet Bublik is using, because on a good day, this youngster can play.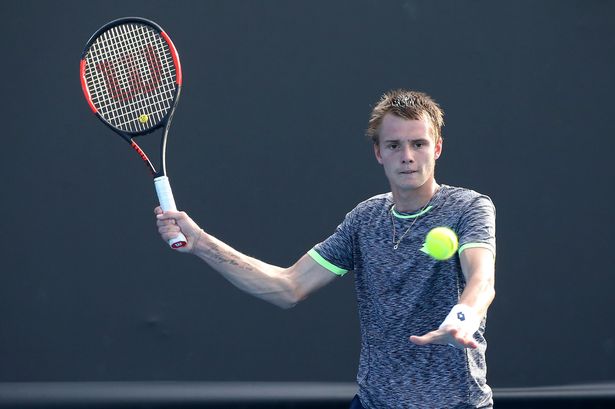 Bublik has been playing with a Wilson Six One 95 in a Wilson Pro Staff 97
paint job, but the last few months he's been seen swinging a semi-blacked-out Yonex DR 98 with Yonex Poly Tour Pro
strings. Bublik won his second career Challenger title in Aptos last week and over there it looked like he was trying a different string setup. His desire for funky play can be seen in the below point:
The win in Aptos has taken Bublik to only a few spots from being within the top 100 and if he can keep up the kind of play he showed in Aptos, that shouldn't be too far away.
If you want to know more about what different ATP professionals play, check out this article.
What do you think of Bublik's game and chances to break through to the top levels of the sport? Please comment below.
If you want to get a Yonex DR 98, a Wilson Pro Staff 97 or other tennis supplies, check out our affiliated online shops below.
Europe
Racquet Depot
Pro Direct Tennis
USA/CANADA
Tennis Express
Do It Tennis
Amazon