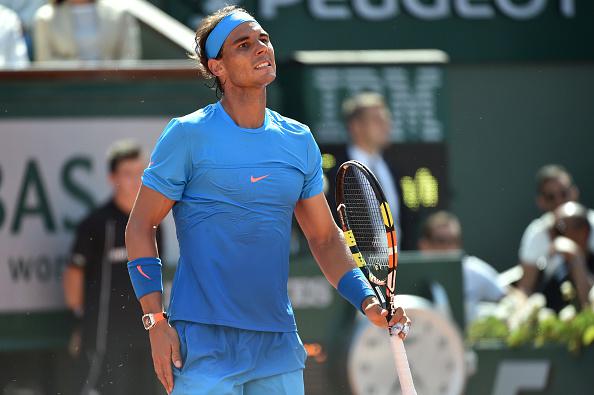 Sounds a bit drastic to say that when the first set was so competitive, but to me the scoreline was never in doubt. Nadal lacked depth on his groundstrokes from the start and Djokovic raced to a 4-0 lead. But Nadal relaxed a bit after getting one of the service breaks back and Djokovic started to miss. Suddenly it was 4-4 and people were getting excited about the match again.
The seesaw continued for a few more games, but at 5-6 Nadal missed an easy smash at 30-15 and after a couple of deuces Djokovic got the break and the set. Somehow the match was over after that. Comparing the two player's confidence, it was clear that Nadal needed the first set more. Djokovic then controlled the match rather easily and won 7-5 6-3 6-1.
It was clear who is the better player at the moment and this will be a blow to Nadal, who usually struggles during the second half of the year. Can he regain confidence for Wimbledon? It seems unlikely now that his balls are landing shorter again and he's not making those banana down-the-line forehands that he used to hit at will in his prime.
But we used to write off Federer too, so let's just hope he finds his best game again. Like I wrote in my previous post, the game needs a personality like Nadal.
Murray seems to be on his way to beating Ferrer in straight sets as well and then we have Murray vs Djokovic in the semi-finals. Although Djokovic will be the big favourite, the Scot is a dark horse to take the title. Remember, he hasn't lost on clay this season yet.
Still much to play for and watch at Roland Garros, even for Federer and Nadal fans.