Last year was injury-packed on the ATP Tour with Djokovic, Murray, Wawrinka, Nishikori, Raonic all missing large chunks of the season. In Djokovic's case it seems his rest is prolonged due to his elbow.
This is what he said about his injury:
"I am terribly disappointed that I am forced to withdraw from the Mubadala World Tennis Championship. Unfortunately, in the past few days I started to feel pain in the elbow and after several tests, my medical team has advised me not to risk anything, to withdraw from the tournament and to immediately continue with the therapies,"
It's surprising that Djokovic has had to retire before an exhibition tournament with half a year's rest and it's a troubling sign that the injury might be graver than they all thought. Can he recuperate and come back in full health? Right now, it's hard to tell. After all, Federer and Rafa has done it and I'm sure Djokovic will do everything in his power to reach his former astronomical levels of tennis.
In similar news, Nadal also needed more time before he could start his season and pulled out of the Brisbane ATP Tournament. Nadal has often complained that the ATP season is too long with only a couple of weeks off and for player that likes to play a lot of tournaments to get into a rhythm, it's understandable to ask for a longer off-season. Tennis is becoming a more and more competitive and gruelling sport and we're seeing more and more injuries. For the fans it's not much fun with those tournament-free weeks, but looking at the big picture and the health of professional tennis, I think it's time for the ATP to look into extending the leave.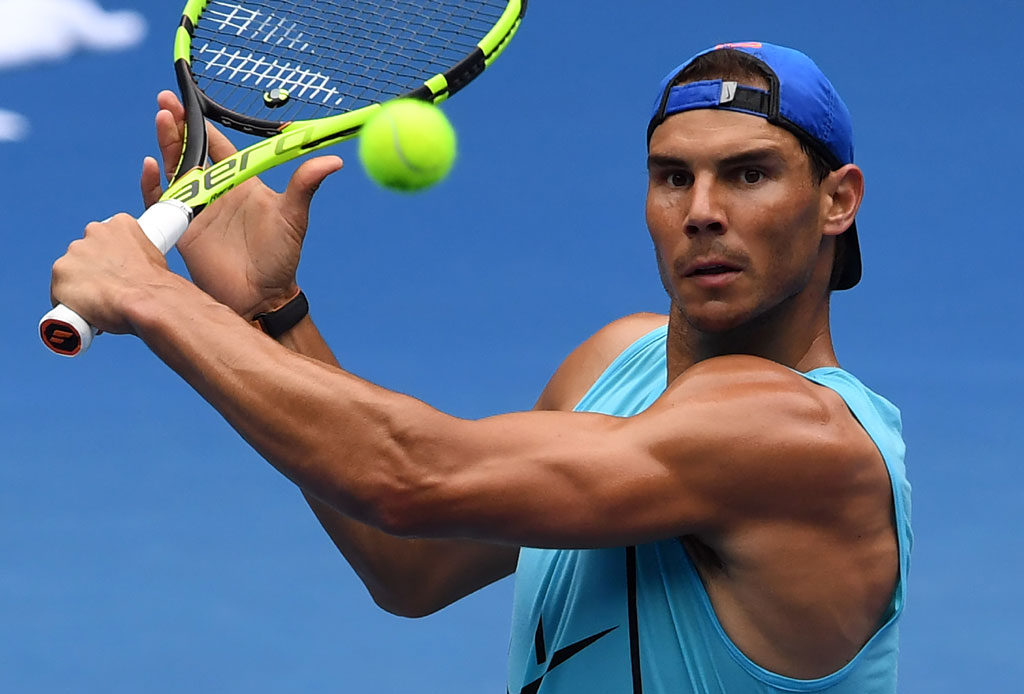 What does the Nadal and Djokovic playing it cautious early mean for the season? Well, I would guess that 2018 is the year when we'll see some kind of start of the "changing of the guards". We can't really expect Nadal and Federer to match their stellar 2017 season and with Nadal's knees troubling him, I expect him to rule on clay, but not maybe so much on other surfaces. Same goes for Federer, his best chance of a slam is Wimbledon. He has decent chances at all of them, but enough to go all the way at the Australian Open and US Open? Somehow I doubt it.
Murray Mystery
Can Murray come back with a healthy hip and great results? There are plenty of doubters, but Andy himself seems to look forward to the challenge. He tellingly retweeted this:

I'm sure Scott was happy to have been retweeted by Sir Andy Murray! I personally think Murray is a dark horse. If Djokovic and Nadal are in poor shape and Federer is a little bit of an unknown maybe it's time for Murray to steal the starlight once again as he did in 2016? His first match in the exhibition tournament in Mubadala was a lukewarm set against Bautista-Agut where Murray lost 2-6 after not really finding his fifth gear.
"When you haven't competed for a while, it takes time to get up to that pace," Murray said himself, but there are obvious concerns that he's not a hundred percent.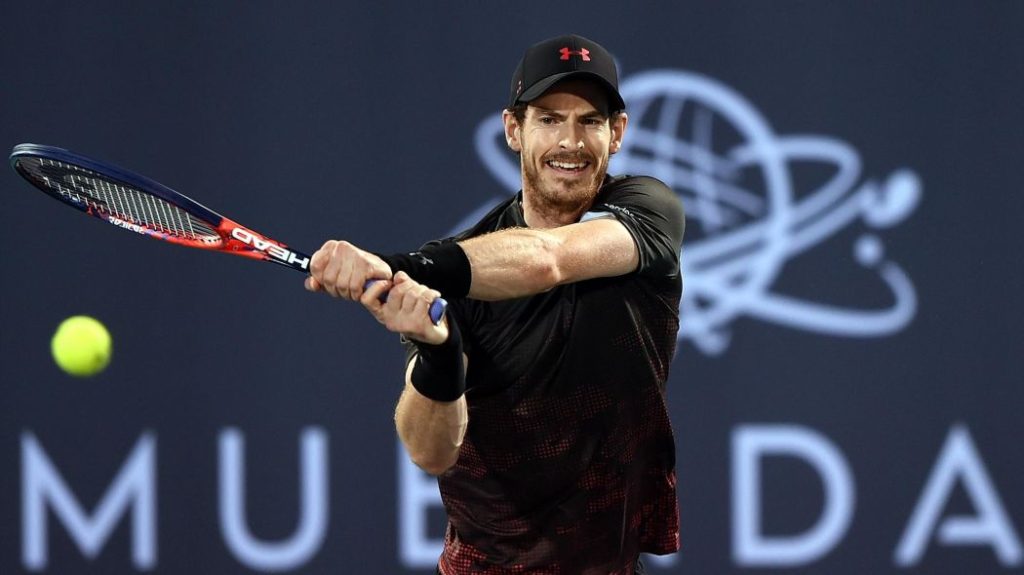 Changing of the guards
What I meant with "changing of the guards" is that I think it's time for a Grand slam winner to come from the younger generation. Zverev, Thiem, Dimitrov (little older, but still), Goffin, Kyrgios and Khachanov. Now that there are injury concerns and question marks all around the ATP tour, it's high time for them to come in and make their mark. The question is if their nerves and focus will allow them to. Best chance in my opinion is Zverev, who seems mentally stronger than the rest, but you never know what a few good results would do to the confidence of Thiem. Or what a change in mental energy or strategy could do to a raw talent such as Kyrgios? Or is Dimitrov's time to take up where he left off in 2017 and win his first slam?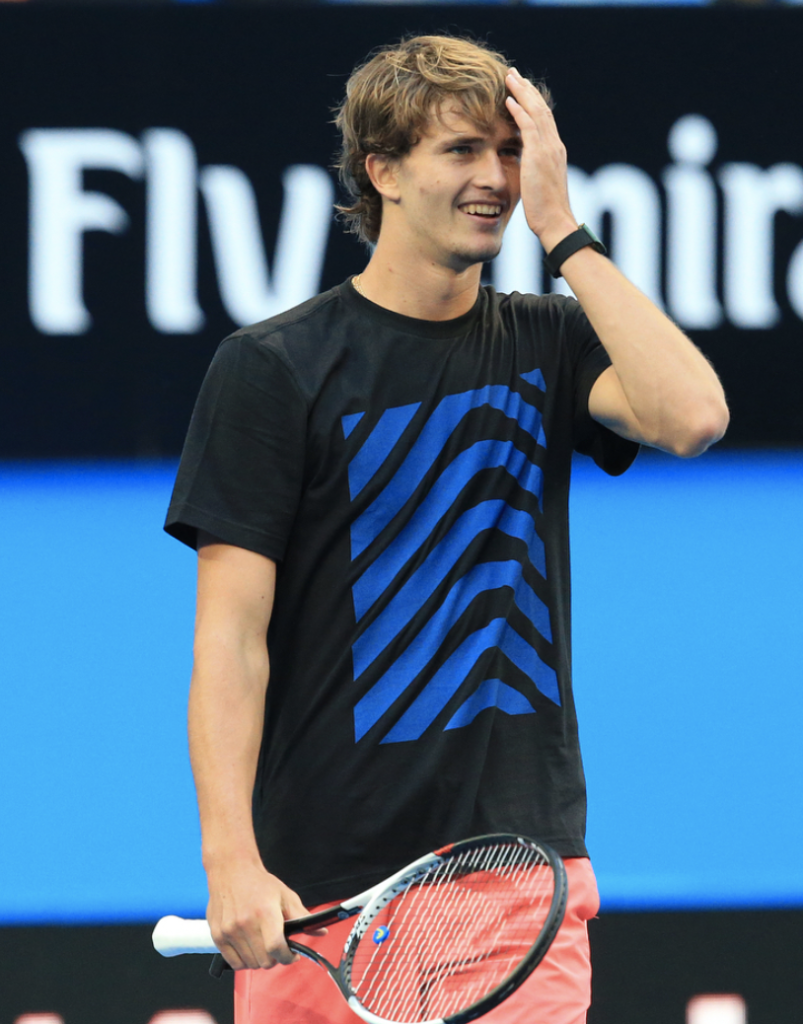 So many questions, not much time left until we start seeing some patterns and answers. What do you think is in store for the 2018 ATP Season? Who will rule? Who will break through and which players will get the four slams? Please comment below!