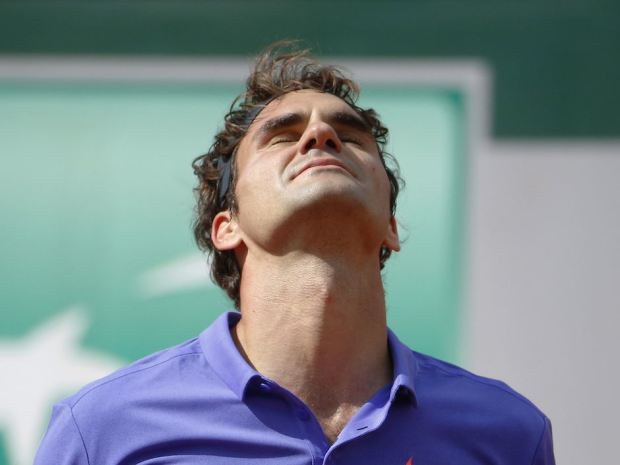 Federer had a great draw and seemed to be in form. He looked destined to be in the final. But the competition is sterner these days and Stan Wawrinka seems to be back in good form after a slump. In very windy conditions (unfavourable for Federer usually), Wawrinka was the best player and won in straight sets: 6-4 6-3 7-6. Stan the Man was playing the wind in a good way, hitting through it with powerful groundstrokes.
For Fed fans it was a bitter and slightly unexpected defeat. Things looked to be lined up for bigger things. For fans of tennis, maybe it was healthy evidence that the game is broader these days, that there are challengers to the top four.
However, with recent results I want to challenge the "big four" sentiment a bit. With Djokovic only having lost two matches so far this year (I'm writing this while Djokovic and Nadal are warming up for the quarter-finals, a potential match of the year), he's really the guy to beat. The rest are fair game, but Djokovic is currently a league of his own.
I am, however, slightly worried about the state of tennis. Especially if Nadal can't get back to a better level. Why? Here is why:
* The younger generations have a hard time breaking through to win tournaments. ATP was marketing Dimitrov like crazy, but so far we've seen little to show for it. They need a charismatic marketable guy to put their hopes on. Kyrgios, Kokkinakis, Sock etc, are still far away from becoming forces in the men's game.
* No matter how good Djokovic is as a tennis player, he's not someone that will drive the masses to the sport the way Nadal and Federer did in their prime.
* Federer is about to retire in one or maximum two years (healthy guess). My bet is 2016 will be his last year on tour. But I'm happy to be wrong.
* Berdych, Tsonga, Wawrinka, Cilic, etc are not consistently good enough (and a little old) to make an impact on the game.
I don't want to be a downer, but it's hard to see the future really bright right now. Maybe we need a rule change of some kind? Back to wooden racquets like McEnroe said? Different balls? Or are we in better shape than I think?