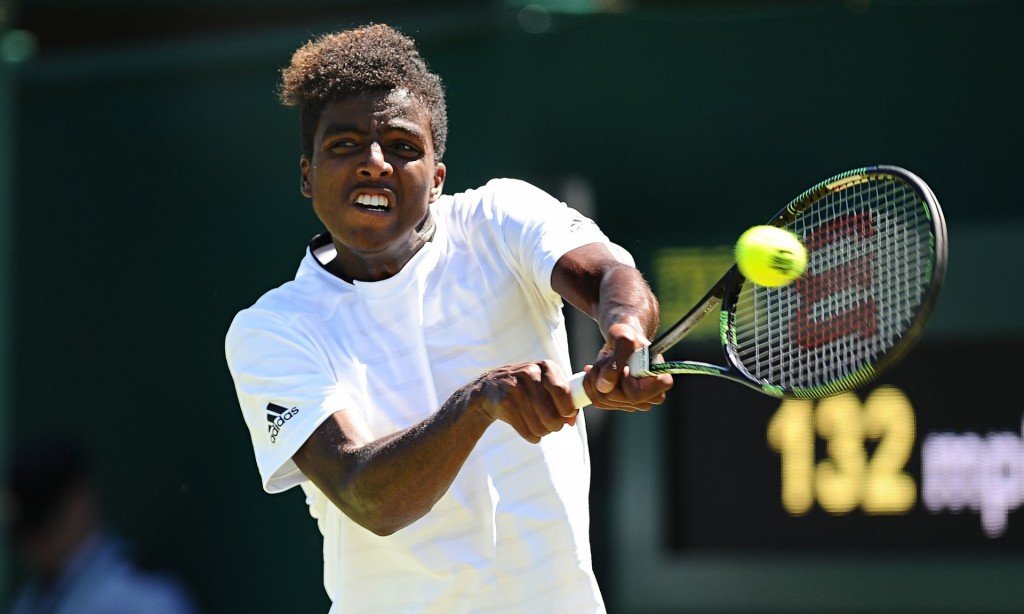 [Image of Elias Ymer from Corbis.]
I don't know exactly how frustrating it is, because I haven't played Dr Ivo myself, but for anyone who has played a big server knows how it feels to be walking from one side to the other without the chance of playing for the point.
Yesterday 19-year-old Swede Elias Ymer got to experience this in spades. To manage to stay focused for that glimmer of hope you need to be strong mentally and I was mightily impressed when Ymer won the first set in a tie-break. Sweden has been looking for a star since Soderling "got the mono" and Ymer might just be the one.
But it wasn't to be yesterday and Karlovic won in four sets: 6-7, 6-2, 6-4, 7-6. Ymer managed to get a few break points, but never in a row and never with a chance of converting them. Karlovic's serve ruled the match and the 42 aces didn't tell of all the service winners.
Despite the loss, Ymer's performance was inspiring and both Federer and Ferrer has expressed that he's someone to watch for the future. Watching him play yesterday I would agree and rate his current skills like this:
+ Mental strength
+ Movement
+ Forehand
– Lack of experience (to come)
– Stamina
The two minuses he has lots of time to improve on and the most important skill of all – the mental strength is something he can build on and use as a major factor in the future. I wouldn't be surprised if we see him go far in an ATP tournament very soon.