The new Wilson Ultra series will be promoted by players such as Gael Monfils, Feliciano Lopez, and Borna Coric. What Grigor Dimitrov will promote is another story.
Wilson has revealed some more pictures for their much hyped-up release of the new Wilson Ultra line of racquets. Most racquet fans and tennis nerds are keen to know the specs of the racquets and whether the Wilson Ultra Tour is really the famous H19 pro stock racquet that Gael Monfils (and other ATP professionals) has used for years. After all, they released Roger Federer's racquet with pretty much (except the handle shape and some customization) the same specs as he's using, so why not do it with their other racquet lines since the industry has been under some criticism for claiming that players play with racquets that they actually don't. This has forced them to change their terminology to saying a player is actually endorsing a racquet and not playing with it.
Pre-order the Wilson Ultra racquets at Pro Direct Tennis or Tennis Express
But let's hope that at least one of the racquet models in the Ultra line is something that pro players like Gael Monfils, Feliciano Lopez and Borna Coric actually use and not a paint job of an older model or a so called pro stock tennis racquet that is not available to the general tennis playing demographic.
What is Grigor's New Racquet?
On another note, Grigor Dimitrov has been seen training with Rafael Nadal at Rafa's academy in Mallorca with a racquet with new paint job. It was revealed earlier this year that Dimitrov was working on something new together with Wilson and he is known as one of the most prolific racquet-switchers on the tour and never stayed long with his own signature model the Wilson Pro Staff 97S
. Is this a Pro Staff 97S with Countervail or something else?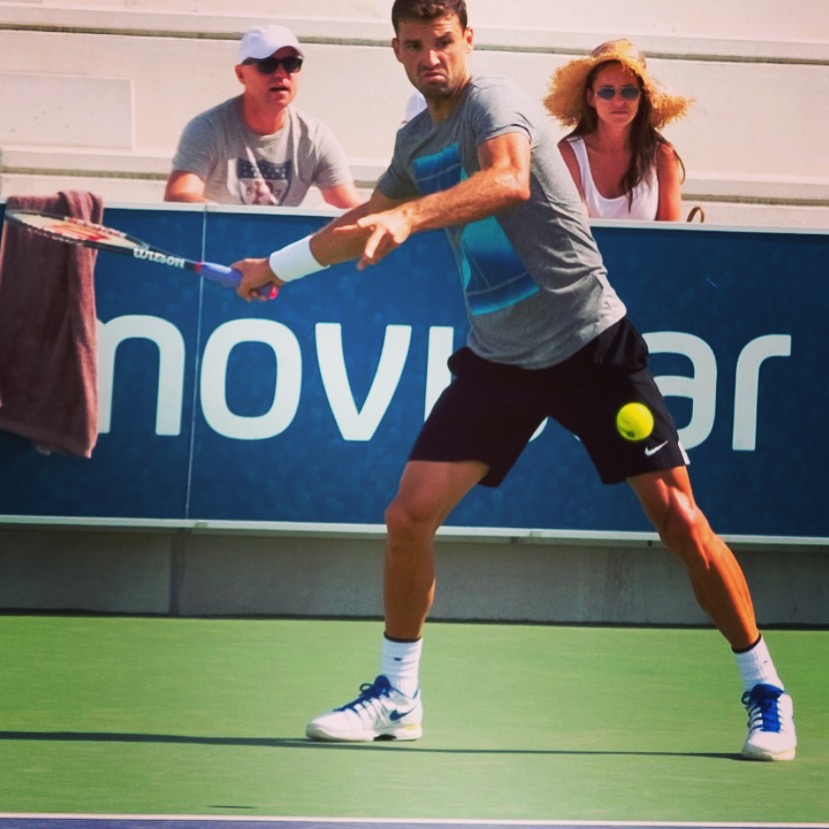 Dimitrov has been moving from his 93 inch to 97 inch and then back again to the smaller head-size where he seems to get less power but hits the ball cleaner. Since a 93-inch racquet isn't that marketable to average tennis players, I wonder if he's going to promote the racquet that he actually plays with or endorse a line where he uses a pro stock version for himself. The Bulgarian Fed-alike played some really great tennis earlier in the year, but his progress has slowed down a bit and you can't help but wonder if he's ever going to achieve greatness on the court despite his magnificent talent.
Here is a close-up of Dimitrov's 93-inch spin-effect racquet (Wilson Pro Staff 93S with 18×17 string pattern).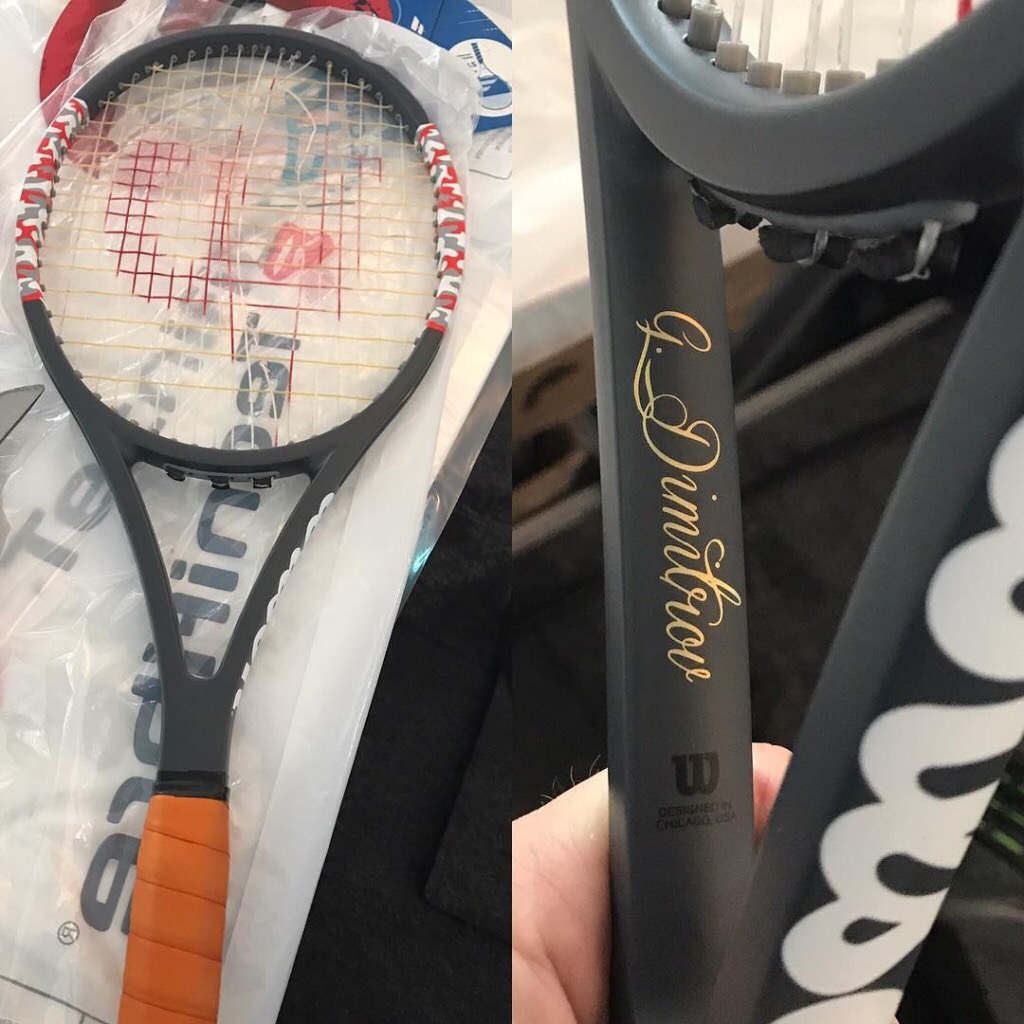 It will be interesting to follow the developments and it's obvious that Wilson are working hard before "their slam" (US Open) to get a really good sales result at the end of the slam season. If you wonder what the other racquet companies are up to, check out this post to read about Babolat's new Pure Drive and the new Yonex Ezone series.
Pre-order the Wilson Ultra racquets at Pro Direct Tennis or Tennis Express
Buy your new Wilson tennis racquet at one of our friends:
Europe
Racquet Depot
Pro Direct Tennis
USA/CANADA
Tennis Express
Do It Tennis
Amazon