Is bad boy Nick Kyrgios the next Roger Federer? This is a bold headline. And I don't mean only the font. After recent results you can't help but wonder if hot-head and bad boy Nick Kyrgios can become a force in the game we love. Well, I doubt he can dominate like the grand Roger, but in my mind he has top three potential if he can get his game together and stop throwing his racquet when things go against him.
I wrote this on Twitter, but ex-Agassi (and ex-Murray) coach and tennis oracle Brad Gilbert wasn't so sure: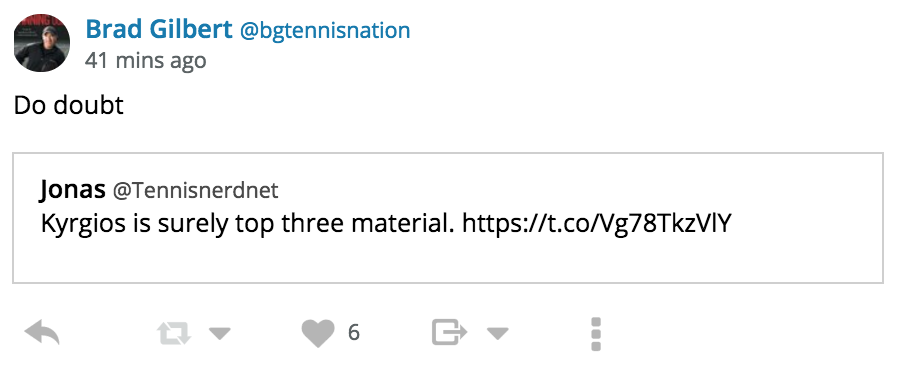 With Kyrgios repeating anger tantrums and string of questionable behaviour I know where he's coming from, but we have to remind ourselves that the guy is only 21 years old. Remember that the young Federer also had a knack for racquet-throwing and anger tantrums? And last time he broke his racquet during a match was not that long ago…against Novak Djokovic in 2009.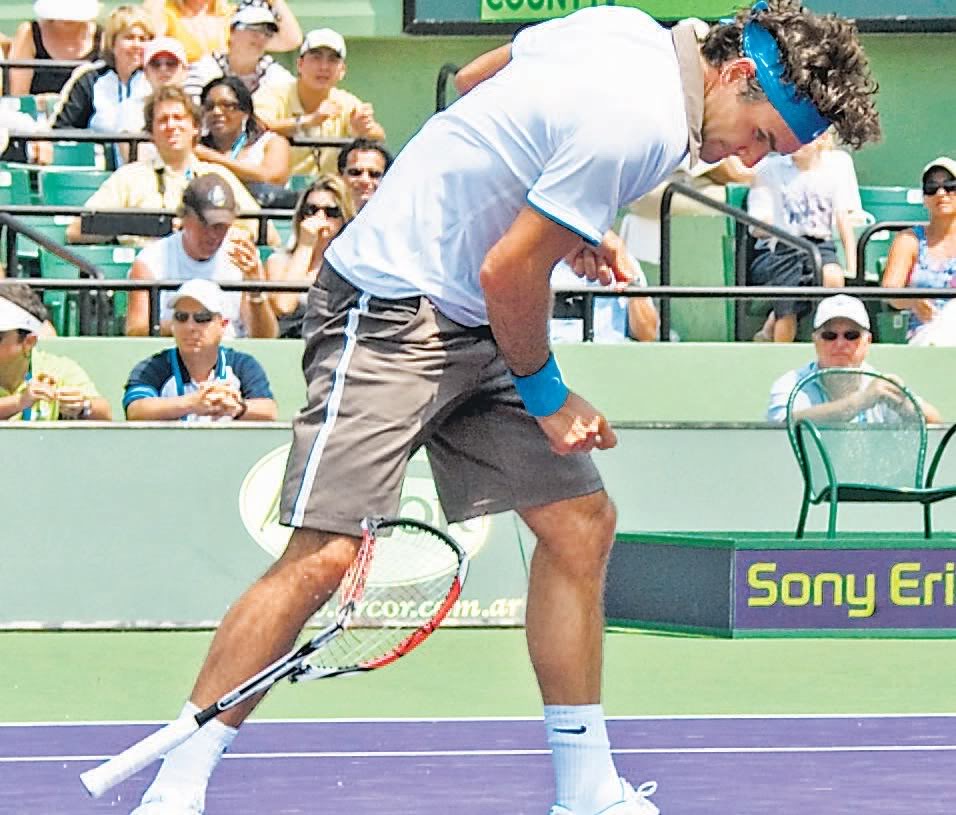 To be the player that Roger Federer is and has been for so long is close to impossible, but that Kyrgios has the potential to win slams and become number one in the world, is hard to question. The talent is there. The game is there. The mind…might be getting there.
Kyrgios has beaten Federer, Nadal and Djokovic already. He is ranked 16 in the world and has already won three titles. He has a big serve, top forehand and quite an arsenal of touch shots. His backhand, with its short backswing, is improving bit by bit. If he can get his mental game to be as strong and consistent as greats such as Nadal, Djokovic and Federer…then he's top three material for sure.
What do you think about Kyrgios future?
Click the link if you want to read about Nick Kyrgios racquet (he endorses the excellent Yonex DR 98, strung with Yonex Poly Tour Pro
).
Here is a brief list of Nick Kyrgios gear:
Yonex DR 98 Blue

Yonex Poly Tour Pro
1.20
Nike Vapor Tour 9.5 shoes

Nike Spring Premier Challenger Crew

Yonex Pro Series Blue Tennis Bag

Nike Shorts Men's Spring Flex Ace