Got two sets of racquets for sale so if you're interested – send me an e-mail at tennisnerdnetATgmail.com
First pic is 2 Babolat Aero Storm Tour. Super popular racquet on tour (Troicki, Janowicz, Sock, Bolelli, etc). A more control-oriented Aero Pro Drive that weighs 320 grams unstrung. I have two with new grommets but some wear. Let me know if you're interested in buying or trading.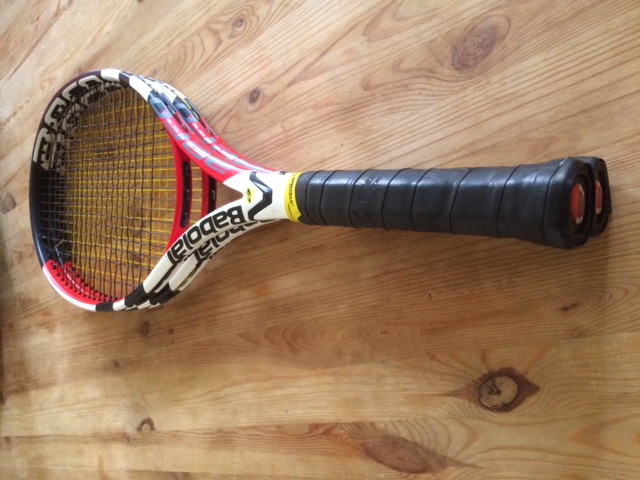 I went a bit bananas amassing the fabled Head Pro Tour 630 (Made in Austria). So I have five when in essence I need three. So you can buy two from me in excellent condition. These are collector items and a fantastic stick to play with. Weight around 325 unstrung. Very arm-friendly (even with a polyester string – although it shines with hybrids or all gut) and a fantastic feel. So many players play with this stick (pro stock is called PT57A) Simon, Haas, Murray (16×19) – the list is long.