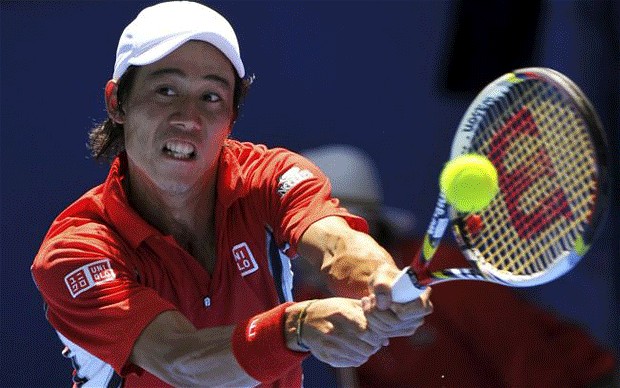 Today we have the final between Japanese wunderkind Kei Nishikori (born 1989!) and the king of clay, Rafael Nadal. This has perhaps been Nishikori's year more than anyone else so far, he has won two titles and has an amazing 22-4 win record in 2014. After Madrid Masters he rightfully moves within the top 10.
But that aside, I find it difficult to believe that he has a proper chance to win against Nadal on clay. If he plays spectacular tennis, I think he will win one set, but in the end Nadal will be too strong.
If you're a betting man, you get 4.5 times your money if Nadal wins two sets to one.
Going in to the hardcourt season I'm sure that Nishikori with his quick feet and clean ball-striking can make some waves. I think this is the year when he wins his first Masters series.
Nadal's journey to the final has been quite comfortable with straight set wins all the way. I thought Bautista-Agut, who, like Nishikori, is making his breakthrough year in 2014, would test him and despite the 6-4 6-3 victory, it wasn't as comfortable as it might look. There were many long games and Bautista-Agut used his ingenuity with clever drop shots to test Nadal's superhero clay court skills.
Nadal prevailed in the end, but I made my bet that Bautista-Agut would win more than 6 games.
Bautista-Agut is currently 44 in the world, but looking how well he's played, I think he's destined to move up within the top 20 shortly.